By
Phil
- 16 September 2022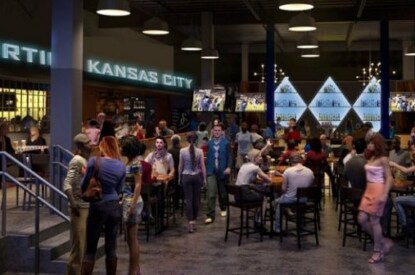 The official opening weekend of Kansas sports betting was one to remember for bettors and operators alike. Over the course of the past weekend, thanks in large part to outsized interest in NFL betting, Kansas' market punched well above its weight class nationally, according to geolocation firm, GeoComply.
According to GeoComply, Kansas ranked 10th overall in NFL betting volume during the weekend, at 3.5 per cent, trailing New York (15.3 per cent), Pennsylvania (14.8 per cent), New Jersey (13.1 per cent), Michigan (9.4 per cent), Illinois (7.8 per cent), Arizona (seven per cent), Virginia (5.9 per cent), Indiana (4.6 per cent), and Tennessee (4.5 per cent).

Markets like Kansas were a big reason why national volume for NFL opening weekend rose 71.5 per cent, year-over-year, from 60.1 million to 103.1 million, according to GeoComply's data.

Representatives from two sportsbooks (DraftKings & Caesars Sportsbook) shared the positive sentiments, giving complimentary remarks about the launch process in Kansas.