By
Phil
- 15 May 2019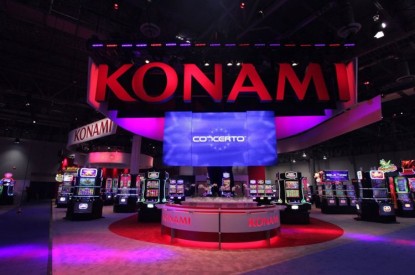 Konami Gaming has announced a string of internal promotions to support the continued momentum of its North American sales team.
To help position the organisation for further progress, Konami has appointed Randy Caron to Senior Director of Business development for the Western region; Scott Freed to Senior Director, Regional Sales in Eastern region, and Steve Kohon to Senior Director, regional sales (Western region).
Mr. Caron joined Konami Gaming, Inc.'s SYNKROS® team in 2007 as Senior Project Manager and transitioned to Senior Account Executive two years later. With a demonstrated track record for building long-term customer connections and success, he was promoted to Director of Business Development in 2018 before becoming Senior Director of Business Development the year following. In his role, he is responsible for developing and executing account strategy in the western United States to build greater partnership with current and prospective users of Konami's award-winning SYNKROS casino management system. He has served in the gaming industry for more than 20 years, and possesses a high degree of technical expertise and cross-functional leadership ability.
Mr. Freed is Senior Director of Regional Sales and is responsible for analyzing, managing, and developing strategic partnership opportunities between Konami and its casino customers in the eastern United States. He first joined Konami as Eastern Region Director in 2016 and was named Senior Director in 2019. Mr. Freed has extensive sales leadership experience in the technology sector, including nearly a decade in the casino gaming industry.
Mr. Kohon has worked extensively across Konami Gaming, Inc.'s casino games business since 2010, in areas including product planning, performance analysis, lifecycle support, sales training, and sales. As Senior Director of Regional Sales, he leads market development and strategic customer partnerships across the western United States. In addition, he works closely with teams across the organization to ensure successful product development, support, and delivery.
"Since Konami Gaming's earliest years as a company, our sales organization has operated with a commitment to personalized attention and professional accountability," said Tom Jingoli, executive vice president & chief commercial officer at Konami Gaming, Inc. "These recent leadership appointments are a continuation of that commitment as Konami's games and systems sales move ahead."
Konami also named a number of director-level promotions, appointing Lauren Bates to director, regional sales (Western region); Mesa Whitehurst to director, national accounts; and LeAnn Wright to director, regional sales (Canada).