By
Phil
- 11 June 2018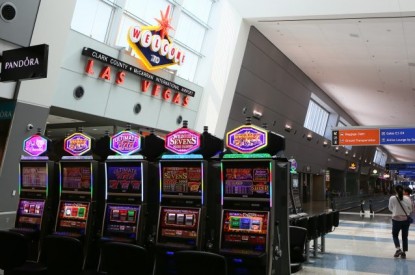 McCarran International Airport in Las Vegas, has received the first nonstop flight from Sao Paulo, Brazil.
The route is expected to bring in not just visitors from Brazil but South America as well as the São Paulo airport also serves as a hub for passengers from Argentina and Chile. Combined visitation to Las Vegas from those the three countries totalled nearly 200,000 in 2016.
Three weekly direct flights from 2 June to 30 September will arrive in Las Vegas with an economic impact of $22 million. The seasonal service will resume on 15 December and run through 28 February 2019 with an economic impact of $15.5 million.
Clark County Aviation Director Rosemary Vassiliadis, who oversees operations in McCarran International Airport, said, "Brazil has long been one of our most sought-after markets. We welcome LATAM Airlines Brazil to McCarran International Airport in Las Vegas and are honoured to be its first west coast destination with nonstop flights from São Paulo." Crucially the new flight will be the only direct connection between South America and Las Vegas.
McCarran International Airport first announced in December last year that LATAM Airlines Brazil would start a new service between Las Vegas and Guarulhos Airport. Vassiliadis said at the time that Brazil has long been among the airport's "most sought-after markets."
A large number of Brazilians travel abroad each year in order to gamble as casinos are currently banned. According to the Minister of Tourism Vinicius Lummertz in a column published in local daily O Globo this month, currently Brazil accounts for 70 per cent of the employment and 50 per cent of revenues in the largest casino in Uruguay: The Enjoy Punta del Este Resort and Casino.
In March 2016 the President of the Brazilian Institute of Gaming Magno José de Sousa Santos, told Congress that as many as 200,000 Brazilians leave the country in order to gamble each month. Speaking before the Special Committee in the House of Representatives, which is currently considering proposals in order to create a regulatory framework for gaming in Brazil, Mr. Sousa said that around 150,000 Brazilians travel a year to casinos in Las Vegas alone and that 70 per cent of players in casinos in Uruguay are Brazilian.
With the new service to Las Vegas, the number of Brazilians travelling abroad to gamble will undoubtedly increase. The news comes at a time of a renewed impetus to allow for integrated resort and casinos in Brazil. In an impassioned plea Lummertz said this month that if casinos in integrated resorts were allowed then they would bring in more than R$50 billion in investment and generate over a hundred thousand jobs in Brazil.