By
Phil
- 18 March 2020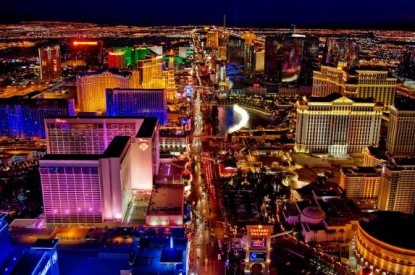 Nevada Governor Steve Sisolak has ordered that all nonessential businesses, including casinos, must close with every gaming device at the state's 440 licensed casinos turned off for a whole month as the state aims to thwart the spread of coronavirus.
Governor Sisolak said: "Today it's clear additional steps must be taken immediately in order to slow the spread of this deadly virus in our state. We absolutely must take this step for every Nevadan's health and safety. Please, please take this seriously. Please stay home for Nevada. "I have spoken with Nevada's top medical experts to get their assessment of our current situation and most responsible next steps," Governor Sisolak said. "They have advised that the most effective course of action is to direct all Nevadans to stay home and for all nonessential businesses to close to the public for 30 days.In consultation with Gaming Control Board Chair Sandra Douglass-Morgan, I announced that all gaming machines, devices, tables, games, and any equipment related to gaming activity will be shut down effective midnight tonight. Restaurants and bars located within gaming properties will be subject to the same restrictions as those outlined above."
The move from Democrat Steve Sisolak mirrors those by more than 10 other governors as states look at how to minimise the risk of exposure to COVID-19.