By
Phil
- 15 April 2015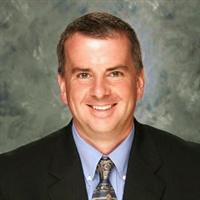 LexisNexis Risk Solutions has been granted approval by the New Jersey Department of Gaming Enforcement (DGE) to offer identity and age verification services to online gaming operators in the US state.
Having established itself in the land-based casino market through the provision of Know Your Customer (KYC) compliance services, LexisNexis has expanded its services in recent years to online operators.
Approval from the DGE will enable LexisNexis to access operators in New Jersey, one of just three states in the US to have legalized some form of online gaming.
Rick Trainor, Chief Executive Officer (business services) at LexisNexis, said: "Identity management is a key component of online gaming platforms. It's necessary to comply with state online gaming regulations and to facilitate KYC for Title 31 compliance. By accepting our application, New Jersey is ensuring that gaming companies have access to the same data and analytics used by some of the world's largest banks, online retailers and other businesses that depend on our data and analytics to enable them to meet anti-money laundering (AML) compliance obligations and prevent fraud."