By
Phil
- 19 April 2021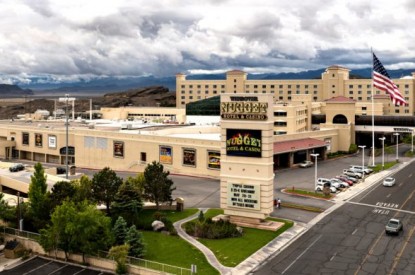 Maverick Gaming is introducing cashless to slot players at their favorite machine, in partnership with Marker Trax and Scientific Games.
Wendover Nugget Hotel & Casino will be the first in the Maverick portfolio to offer this innovative technology to their slot and video poker customers. Customers can apply for a Marker Trax account either online or through a mobile app and will be approved in less than five minutes. Through an interface with Scientific Games Corporation's robust SDS slot management system and industry leading Unified Wallet cashless solution, approved funds are immediately available to the customer electronically at their machine.
Scientific Games award winning technology will also record, manage, and track customers' cashless advances and balances seamlessly enhancing both the customer's experience and the operator's efficiency.
"Maverick Gaming is committed to providing a first-class experience to our customers, safely and conveniently. We are excited about the debut of Marker Trax at the Wendover Nugget property and look forward to future expansion of this cashless offering throughout our enterprise" said Justin Beltram, the COO of Maverick Gaming.
Enrollment in Marker Trax is free and gives the customer the ability to play on a cashless advance from the casino. The advance will be available to the customer as they play different machines throughout the casino. Customers will have access to their account information on the mobile app and through the website.
"Together with our partners at Scientific Games, we are honored to be working with Maverick Gaming with the introduction of Marker Trax to their valued customers", said Charlie Skinner, Chief Operating Officer at Marker Trax. "The technology is unrivaled, and we look forward to a successful launch with the Team at the Wendover Nugget in Nevada."
Rob Bone, SVP, global systems and tables at Scientific Games Corp. said: "As cashless technology gains momentum, players are seeking a more efficient and customized experience on the casino floor. Our partnership with Marker Trax demonstrates our focus on cashless technology and our innovative cashless applications that enable a more engaging and personalised mobile player experience."
Marker Trax will be available to current members of the Play Maverick Club using their Loyalty Club Card and new members will be required to sign up before enrolling in Marker Trax.