By
William
- 19 December 2019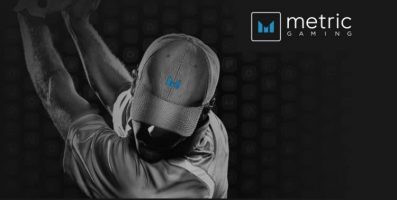 Metric Gaming has partnered with JAMBOS to collaborate across a variety of projects. While the emphasis of the partnership is to capitalise on opportunities presented by the emerging US market, both companies recognized a commercial potential to the partnership on both sides of the Atlantic.
Martin de Knijff, CEO at Metric Gaming, commented: "We aim to work with leaders in their respective fields and in JAMBOS, Metric has partnered with very best. JAMBO's track record of capitalising on unique opportunities identified through astute sports analytics fits seamlessly with Metric's ethos and the partnership is already creating new opportunities we are excited to capitalise on."
This announcement follows recent news of Metric Gaming's partnership with US based company Sports IQ to provide a one stop service for US sports betting products to the industry in early 2020.
With the repeal of PASPA in May 2018, individual states across the US have been introducing legislation to allow legal sports betting. This has created a flurry of US centric activity across the industry as domestic and international operators jostle to get a foothold in the nascent market.
Commenting on the partnership, Michael Schwimmer, CEO at JAMBOS, added: "We have been actively looking for the right partner to collaborate with in this space and we have been impressed by the possibilities of Metric's modern technology platform. We are thrilled to be able to leverage our unique expertise in this industry and are excited by the potential of this partnership."