By
Phil
- 3 February 2022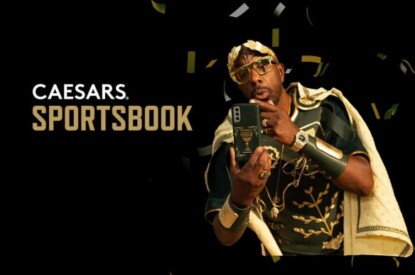 Michigan Cornhole League today announced an exclusive partnership with Caesars Sportsbook, a division of Caesars Entertainment, for the Spring 2022 MCL season
Through this partnership, Caesars Sportsbook will serve as Title Sponsor of weekly Michigan Cornhole League local events and registered Caesars Sportsbook app users will be eligible to play in the league's regional and state tournaments each month. MCL will also introduce an entirely new competitive format as an element of the partnership, to be known as the "Caesars Sportsbook Tournament of Champions."
From 5 February 2022 – 26 March 2022, this new competition will invite Caesars Sportsbook users and Caesars Rewards members from across the state to compete at some of Michigan's most iconic cornhole venues, culminating with a championship weekend hosted at Turtle Creek Casino & Hotel with a total prize purse of $25,000.
"We're excited to partner with Caesars Sportsbook to offer a new competitive statewide league format," said Jason Duflo, State Director for the Michigan Cornhole League. "Players can join, have a great time and compete at a level suitable to their own skills in some of Michigan's premier venues, culminating with a state finals weekend to name a champion."
Business owners across the state will see increased patron visits as they are crowned official partners of the Michigan Cornhole League and the league will host exclusive tournaments leading up to key Michigan State University and University of Michigan sporting events.
"Cornhole is a growing sport," said Duflo. "By now, everyone has heard of the game and many people have played it while camping, tailgating or in their own backyards. It's a game that anyone can play, enjoy, or compete in and it's a social sport that allows players to meet new people easily."
Eligible Michigan cornhole fans who sign up for the Caesars Sportsbook app can take advantage of a first bet offer fit for an emperor. Download the app and if a new user wagers exactly $20 for their first bet, they'll receive $300 in Free Bets, win or lose using Promo Code: MCL300.
Caesars Sportsbook is currently live in 21 states and jurisdictions—16 of which are mobile—and operates the largest number of retail sportsbooks across the country. The mobile app integrates the industry-leading loyalty program, Caesars Rewards, where every bet placed rewards the bettor with Tier Credits and Reward Credits that can be used to unlock unbeatable experiences within the Caesars portfolio of properties and partnerships.