By
Phil
- 13 October 2017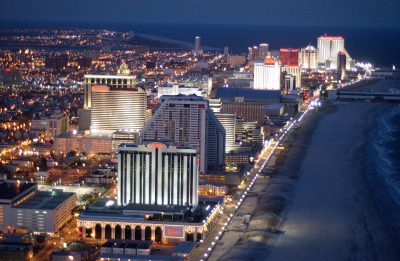 New Jersey's regulated online casinos surpassed $20m in monthly revenue for the seventh consecutive month and hit key milestones in September that show gaining momentum for the young industry, according to analysts from PlayNJ.com.
The state's regulated online casinos combined to generate $20.4m in September, according to New Jersey's Monthly Internet Gross Revenue Report, released Thursday.
"Online gambling now accounts for some 10 percent of all casino revenue generated by Atlantic City casinos, which is a staggering total for such a young industry," said Steve Ruddock, lead analyst for PlayNJ.com. "The bottom line is that legal online gambling has become an incredibly competitive market with many winners, and that has undoubtedly been a boon for New Jersey."
September's total is down from the $21.3m generated in August, but up 26 percent from September 2016. Online casinos generated $657,799 per day during the 31 days in September.
New Jersey's online casinos have generated $183.7m in gross revenue through Sept. 31, putting the industry on pace to reach a quarter of a billion dollars in gross revenue this year, shattering the $196.7 million that the industry generated in 2016.
The industry also leaped past the $650m milestone in September, collecting $661.3m in lifetime gross revenue. In doing so, online casinos have generated $115.7m in state tax revenue.
"Online gaming has been the proverbial rising tide for Atlantic City casinos," Ruddock said. "Once struggling, Atlantic City casinos are now the healthiest they have been in years, and the legal online gambling market has played a critical role in that revival."
Related Stories