By
Phil
- 20 July 2023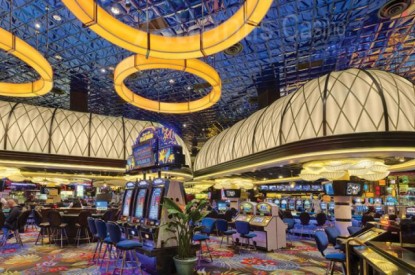 Monarch Casino & Resort has reported record operating results for the second quarter ended June 30, 2023 with net revenue increasing by 7.3 per cent year over year to $123.7m, compared to $115.3 million in the prior-year quarter.
Casino and food and beverage revenues increased 7.8 per cent and 10.8 per cent year over year, respectively, while hotel revenues decreased 1.1 per cent year over year. The increase in casino and F&B revenues was driven primarily by ongoing growth at Monarch Black Hawk. The decrease in hotel revenues was driven primarily by a decrease in the average daily rate. Monarch owns and operates the Monarch Casino Resort Spa Black Hawk in Black Hawk, Colorado, approximately 40 miles west of Denver and the Atlantis Casino Resort Sp, a hotel/casino facility in Reno, Nevada.
John Farahi, Co-Chairman and Chief Executive Officer of Monarch, commented: "Our financial results for the 2023 second quarter reflect our strong market position in Black Hawk and a year over year improvement in the operating performance at Atlantis. Net revenue and Adjusted EBITDA grew to all-time second quarter records of $123.7m and $42.1m, respectively, resulting in an Adjusted EBITDA margin of 34.1 per cent.
"In Black Hawk, we continued to expand market share throughout the quarter, especially in the upper end of the market. We believe there are further growth opportunities as we continue to penetrate the Denver regional market.
"At Atlantis, we generated strong casino and food and beverage revenue, as guest visits and spend per visit increased year-over-year. Hotel revenue was impacted by renovation work during the quarter on the redesign and upgrade of hotel rooms in the second tower. Hotel performance improved in June as our full inventory of rooms became available to guests. The Reno market remains extremely competitive, we continue to prudently invest in Atlantis to maintain, what we believe is, a market-leading position.
"We remain committed to returning capital to our stockholders. Our strong balance sheet and free cash flow position us to invest in our existing properties, pay quarterly cash dividends and consider potential share repurchases under our existing share repurchase authorization. We continue to evaluate potential acquisition opportunities where we can employ our developmental and operational expertise in a financially prudent manner."