By
Phil
- 16 February 2023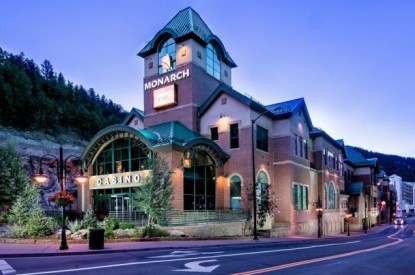 Monarch Casino & Resorts generated generated net revenue of $120.5m in its fourth quarter, an increase of 8.5 per cent from the $111.1m in the prior-year quarter. Casino, food and beverage, and hotel revenues increased 3.5 per cent, 17 per cent and 17 per cent, respectively, year over year. The increase in revenues was driven primarily by the ongoing growth in business at Monarch Black Hawk.
John Farahi, Co-Chairman and Chief Executive Officer of Monarch, commented: "Monarch ended a strong 2022 with record fourth quarter and fiscal year financial results. We continue to benefit from the ongoing ramp up of our expanded and enhanced Black Hawk property. Net revenue and Adjusted EBITDA growth of over 20 per cent in 2022 drove free cash flow to a record high, positioning Monarch to return capital to stockholders in the form of the one-time cash dividend and the recurring annual cash dividend to be paid quarterly, which we announced last week. As of now, we have approximately $30m cash in the bank. We expect to pay the one-time dividend with the available cash, including additional cash generated from operations, with the remaining balance to be drawn from the new credit facility. Our strong balance sheet and free cash flow allows us to continue to invest in our existing operations, while we pursue potential M&A opportunities.
"Fourth quarter net revenue and Adjusted EBITDA grew to $120.5m and $41.6m, respectively, resulting in an Adjusted EBITDA margin of 34.5 per cent. We believe that these results demonstrate a healthy underlying trend in both our markets. Atlantis' fourth quarter financial results were negatively impacted by severe rains in California and heavy snow in the Sierra Nevada mountains, which reduced visitation from our key feeder markets.
"In Black Hawk, we are gaining market share, especially in the upper end of the market.
"We continue our investment in the Atlantis, a very competitive market, to further distinguish it as Reno's preferred destination for resort and gaming entertainment. We are currently working on the redesign and upgrade of the hotel rooms in the second tower, which, as of now, is on schedule for completion before Memorial Day 2023. In addition, we are in the midst of replacing the casino carpet, bringing a fresh new look to the property, which we expect will further enhance the guest experience.
"We are actively evaluating potential acquisitions and we are prepared to move aggressively for the right opportunity."