By
Phil
- 4 December 2014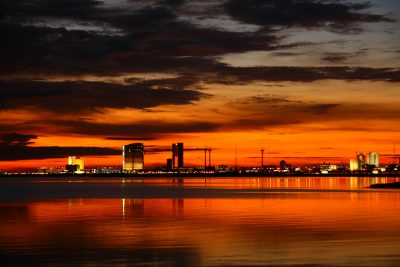 New Jersey State Senate President Steve Sweeney and former mayor Senator James Whelan have presented a series of bills trying to revive Atlantic City's eight remaining casinos.
The plan is to cut property taxes by 28 to 43 per cent for the casino sector, which has seen four of its 12 gaming floors shut this year.
The bills would allow operators to pay a collective $150m in lieu of property taxes for the next two years. The contribution from each casino would be determined based on the size of real estate each casino owns, the number of hotel rooms and annual gambling revenue.
It would also redirect an alternative casino investment tax, currently used for redevelopment projects, to pay $25m to $30m of Atlantic City's debt in each of the next 15 years.
It would also eradicate the Atlantic City Alliance, the marketing agency that spends $30m a year to promote the resort to other regions of the US.
Kevin Ortzman, President of the Casino Association of New Jersey: "Atlantic City needs this type of stabilization, which is critical to maintain the thousands of jobs and investment dollars in the market and enable further diversification to stimulate growth."
Unemployment has increased to 11 per cent, twice the national average.
The Taj Mahal could become Atlantic City's fifth casino to shut down on December 12 unless its owner Carl Icahn, can strike a deal with the union representing about a third of its 3,000 workers. It could follow closures at The Atlantic Club, the Showboat, Revel and Trump Plaza.
Whilst October's figures were down slightly compared to last year's figures, the third quarter as a whole saw GGR increase by 7.2 per cent. The absence of large losses generated by Revel and The Atlantic Club certainly helped. Last year, Revel posted an operating loss of US$ 23.5m in the third quarter whilst Atlantic Club reported a US$ 1.7m loss.
The casino sector generated $207m in October, compared to $216m in October 2013 down 4.4 per cent. However when the closed casinos are excluded, the surviving casinos saw a revenue increase of 19 per cent compared to last October.
The Borgata, the city's leading casino, generated $55.3m, marking a increase of 16.2 per cent from a year ago. It wasn't the biggest gain though.
The Tropicana was up by 71 per cent or $23.5m compared with a year ago. The Golden Nugget saw an increase of 67.3 per cent to $15.9m. Only the Taj Mahal saw a drop in year on year revenue slumping by 17.4 per cent to $16.7m.
Internet gambling generated $9.5m in October, falling from $10.2m a month earlier.
Matt Levinson, Chairman of the New Jersey Casino Control Commission, said the remaining casinos are starting to stabilise. "Seven of the eight casinos reported increases in October, a sign that gaming revenues are starting to stabilize while non-gaming revenues are growing," he said. "Five of the properties reported double digit increases including two; Golden Nugget and Tropicana,that were up by more than 50 per cent. Celebrity chefs are opening new restaurants here, Bass Pro Shops and the new meeting center at Harrah's are nearing completion, and just yesterday Stockton (College) announced it plans to create a new campus in Atlantic City at the former Showboat Hotel Casino. We have come through difficult days, but the city clearly is transforming into a new full-scale resort."