By
Phil
- 17 March 2022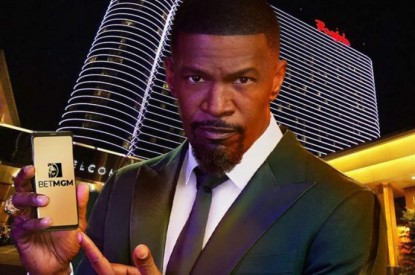 New Jersey's online and retail sportsbooks took in nearly $1bn in wagers in February even as revenue dropped significantly. But a 33 per cent year-over-year gain in wagering combined with another strong month in online casino gambling is more evidence of the resilience of the New Jersey gaming industry.
"New Jersey's online and retail sportsbooks continue to follow the same historical seasonal patterns, showing only a modest impact from New York's entry into the online sports betting space," said David Danzis, an analyst for PlayNJ.com. "That is a cause for relief for those that are heavily vested in the success of the state's industry, including the state itself."
New Jersey's online and retail sportsbooks attracted $985.6m in bets in February, which was down 26.9 per cent from the record $1.35bn in January, according to official reporting released Wednesday. Most telling, though, betting volume was up 32.7 per cent from the $743m in bets that sportsbooks accepted in February 2021.
Bettors fared well on February's bets, dropping sportsbook revenue to $30.9m. That's down 38.6 per cent from $46.2m in February 2021 and down 94.8 per cent from $60.2m in January. The result of February's win was $4.5m into state and local taxes.
The Super Bowl was a key driver in February with a state record $143.7m in non-parlay wagering. But as important as football is, basketball continues to be the lynchpin of New Jersey's sports betting market. Over the 28 days of February, bettors placed $503.1m in wagers on basketball, down modestly from $553.7m over 31 days in January.
"The popularity of the NBA in particular has always kept New Jersey's sportsbooks relatively busy in February even as most other legal markets suffer a post-Super Bowl hangover," Danzis said. "There is a natural seasonality to sports betting. But bettors' interest in basketball has long made the seasonal troughs less pronounced in New Jersey than most any other market."
Online sportsbooks drew $899.6m in wagering, or 91.3 per cent of the state's handle in February. FanDuel/PointsBet/SuperBook generated $14m in gross revenue, down from $35.5m in January. DraftKings/Fox Bet/Resorts was No. 2 with $8.6m in revenue.
"With baseball now committed to a full 162-game season, sportsbooks can look forward to what appears to be the first normal sports year since 2019," said Eric Ramsey, an analyst for the PlayUSA.com Network, which includes PlayNJ.com. "This looked like a year where New Jersey's sportsbooks might give some ground with increased competition in neighboring states, but those concerns are starting to fade."
Retail sportsbooks lost $1.4m on their bets. Resorts AC topped the market with $451,455 in revenue, a rare win over typical leader Meadowlands/FanDuel, which lost $146,166.
New Jersey's online casinos and poker rooms fell short of yet another record for monthly revenue, a product of a short month more than any slowdown for the industry. February resulted in $130m in online casino and poker revenue, down 5.7 per cent from the record $137.8m in January. Year-over-year, revenue was up 38.6 per cent from $93.8m in February 2021.
Average daily revenue from online casinos and poker rooms actually rose from January, though, reaching a record $4.6m per day over the 28 days of February compared with $4.4m per day in January. February's revenue yielded $22.7m in state and local taxes.
Meanwhile, brick-and-mortar casinos in Atlantic City won $212.4m in revenue, a 43.3 per cent gain over February 2021.
"After two years of pandemic concerns and the increase in competition from New York, New Jersey's gaming market is stabilizing," Danzis said. "Atlantic City casinos are rebounding, while revenue from sportsbooks and online casinos reflect the market's 'new normal,' which is a really good normal. All in all, it was an excellent month for the state."
Borgata led the market with $37.8m in casino and poker revenue. Golden Nugget was second with $34.6m and Resorts Atlantic City was No. 3 with $29.9m. Online casino games produced $127.7m in revenue, up 39.9 per cent from $91.3m in February 2021. Online poker generated $2.2m in revenue, down 10.2 per cent from $2.5m in February 2021.