By
Phil
- 1 July 2014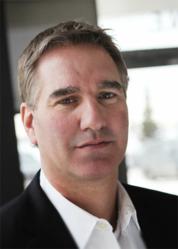 Optimal Payments is buying all of the partnership interests of California-based payment processing entity TK Global Partners, doing business as Meritus Payment Solutions, for US$210m.
The payment will consist of $150m in cash and $60m of Optimal Payments shares.
Optimal Payments has also entered into a definitive agreement to acquire the trade and assets of Global Merchant Advisors, a US based online payments company, for up to $15m in cash, $10m of which is payable on closing and the balance based on future performance of the business. Completion of the Meritus Acquisition and the GMA Acquisition are conditional on one another and subject to customary closing conditions. Closing of the Acquisitions is expected to occur early in the third quarter of 2014. A further announcement will be made in due course to advise on completion.
Joel Leonoff, President and Chief Executive Officer, Optimal Payments, said: "The US market represents the single greatest expansion opportunity for Optimal Payments. After careful evaluation of a number of potential candidates, Meritus stood out as the perfect choice on all fronts. The company's strong stakeholder relationships, multi-channel sales force, established presence with small and medium businesses in the US and entrepreneurial spirit makes them an ideal acquisition for us. I am very excited about the combination of our businesses which immediately accelerates the Group's growth opportunities and accomplishes a stated key strategic goal for us in 2014."
Alan Kleinman, Principal and Co-founder, Meritus Payment Solutions, added: "Combining forces with Optimal Payments marks a significant step in realising our strategic goals. Optimal Payments offers our employees, merchants and business partners the experience, global infrastructure and product offering to achieve the scale required in today's payments market. Our two organisations share the same enthusiasm and philosophy for future growth as we prepare to combine operations and leverage each other's strengths."