By
Phil
- 11 May 2017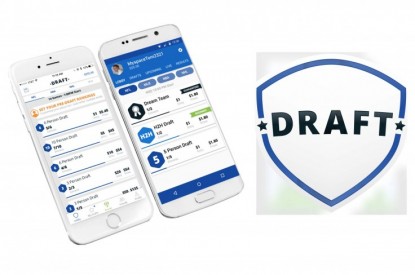 Paddy Power Betfair has entered the daily fantasy sports market buying US operator Draft for $19m with a further consideration of up to $29m to be paid over the next four years.
Paddy Power Betfair said Draft's current Co-Chief Executives Jeremy Levine and Jordan Fliegel would remain in charge.
Breon Corcoran, Chief Executive of Power Betfair, said: "We are excited to be bringing Draft into the group and to further increase our presence in the US. Draft has a differentiated product and we believe the business, with the support of our marketing and technology expertise, can take share in the fast-growing daily fantasy sports market."
The move has been welcomed by analysts.
Jonathan Buxton, Partner and head of consumer and retail at Cavendish Corporate Finance, said: "This acquisition is an encouraging show of a European company making a play for a lucrative US market. This deal is Paddy Power's first venture into the US daily fantasy sports market. The firm is going ahead with the acquisition, despite the fact that it may lead to a three per cent drop in earnings in the immediate future, this reflects the group's confidence in the potential of this market. The transaction is demonstrative of the increasing search for mobile-led, digital companies that are able to cater to the changing habits and needs of customers and could be the first step in the diversification of the group's offerings."