By
Phil
- 1 October 2020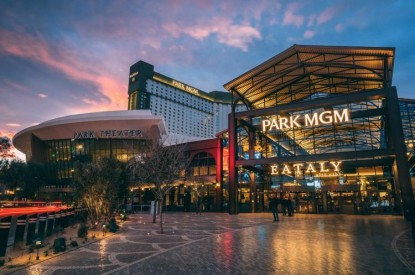 Park MGM and NoMad Las Vegas are reopening their doors today, marking the final MGM Resorts' properties around the world to open following COVID-19 closures. Located in the heart of the iconic Strip, when Park MGM reopens it will be the Las Vegas Strip's first smoke-free casino resort.
"The opening of Park MGM and NoMad represents a significant milestone as we continue down the path of Las Vegas' recovery," said Anton Nikodemus, President of MGM Resorts' Las Vegas Portfolio. "Returning employees to work and building on the experiences available to our guests throughout the city are important steps. We're incredibly thankful to the team members who have worked tirelessly to bring this moment to fruition in the wake of incredible challenges."
Nikodemus said, "Las Vegas visitors love the optionality The Strip represents, whether it be in hotels, shows, nightlife or restaurants. We believe the choice of a smoke-free casino will be very attractive to a segment of our visitor base."
With health and safety as the priority, Park MGM and NoMad are operating within MGM Resorts' Seven-Point Safety Plan, a multi-layered set of protocols and procedures designed in conjunction with medical and scientific experts to mitigate the spread of the virus, protect customers and employees and rapidly respond to potential new cases.