By
Phil
- 12 May 2014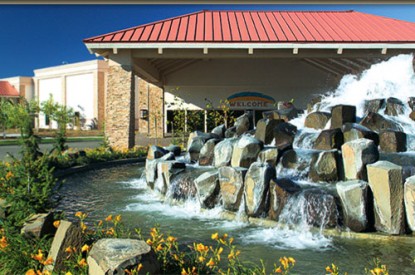 The Paskenta Gaming Commission has revoked former Gaming Commission member Juan "Jon" Pata's gaming license based on recently discovered violations.
Jon Pata is a member of a family that was recently suspended from membership of the Paskenta Band of Nomlaki Indians, the owner of Rolling Hills Casino, after recently revealed genealogical evidence established that the Pata family has no ties to the Tribe and they do not qualify for membership under the Tribe's Constitution.
Members of the Pata family had obtained leadership positions within the Paskenta Tribe, including Tribal Council positions and control of the tribal Gaming Commission, which regulates gaming at the casino.
After the Pata family members were removed from their positions, the Tribe's initial investigations uncovered misappropriations of tribal funds totalling over $2m. The investigations also revealed that on October 10, 2013, Ines Crosby, a Pata family member and former Tribal Administrator, cashed a check at the casino cage for nearly $200,000 and left with grocery bags filled with cash.
Prior to that transaction, Jon Pata, Ines Crosby's brother and a Gaming Commission member, instructed the casino's surveillance staff not to watch the transaction and not to tell anyone about it.
Brandin Paya, current Tribal Gaming Commission Chairman, said: "Rolling Hills Casino has always been a model operation for regulators and law enforcement agencies. They frequently requested to use Rolling Hills Casino as a training facility to demonstrate proper management and regulation. We are saddened by these revelations and intend to conduct a thorough investigation of past practices involving the Pata family and former Gaming Commission members. More importantly, we intend to continue to focus our efforts on working with the National Indian Gaming Commission (NIGC), the federal regulatory body, and the California Department of Justice Indian Gaming Unit to ensure that we remain a model facility."
The NIGC and California Department of Justice Indian Gaming Unit have agreed to continue to work with the Paskenta Tribe and the Paskenta Gaming Commission on their ongoing investigations.
The Tribe has also employed Bob Cloud, a former NIGC lead investigator, as its new Gaming Commission Director. Mr. Cloud brings 22 years of gaming regulation and law enforcement experience, including five years as the director of the Paskenta Tribe's Gaming Commission from 2002 through 2007.