By
Phil
- 6 March 2018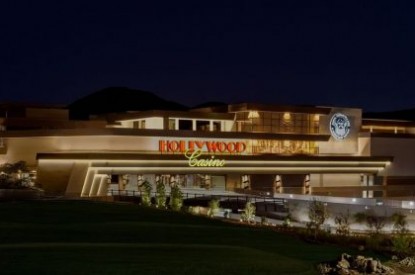 Penn National Gaming is severing its relationship with the Jamul Indian tribe claiming the tribe's Hollywood Casino Jamul-San Diego owes it $48.5m.
Penn National developed the 200,000-square-foot casino nearly two years ago for $390m. But Penn has now said it will no longer manage or provide branding and development services to the property effective May 28.
Penn said it had incurred a fourth-quarter impairment charge of $48.5m in its outstanding financial commitments with the Jamul Indian Village of California. The decision to sever ties with the tribe will result in additional losses of about $29.4m along with unexpected costs related to the termination and transition of its management contract.
The $460m Hollywood Casino Jamul-San Diego, which was developed by a Penn National subsidiary on behalf of Jamul Indian Village on its tribal lands approximately 20 miles east of downtown San Diego, has been managed and operated by a Penn National subsidiary since its opening on October 10, 2016.
The tribe said the termination of the casino's current management company agreement with Penn National is a natural next step toward economic self-sufficiency for JIV.
"Our announcement represents an important step toward our long-held goal to manage our own casino," said JIVDC Chairwoman Erica Pinto. "We are grateful to Penn National for all their hard work and leadership in bringing what was a very challenging development project to fruition."
As part of the transition plan, the casino will be rebranded as "Jamul Casino." The casino's current executive management team will stay in place during the switch to Jamul Casino. In addition, JIVDC has retained a highly qualified transition team to assist with the details of rebranding and transferring management.
"Most tribes in the Kumeyaay Nation self-manage their casino properties, and JIV is no different in that regard," said transition team leader David Patent, a former corporate vice president at Caesars Entertainment and current CEO of Patent Enterprises gaming consultancy. "JIVDC is fortunate to have a highly qualified, seasoned executive management team already in place, which will remain after the transition. Additionally, the transition team guiding JIVDC brings over 70 years of combined experience in casino development, operations and marketing."
"Current Hollywood Casino employees are part of the JIV family, and will simply be employees of Jamul Casino once the change in management is complete," said Chairwoman Pinto. "We don't anticipate any reductions in employee head counts or staff restructuring as part of this transition."
Chairwoman Pinto added: "We look forward to Jamul Casino continuing to provide a high-quality gaming experience, and to building on our already strong relationship with our guests and employees. We are also committed to being a supportive member of the community for generations to come."