By
Phil
- 26 October 2017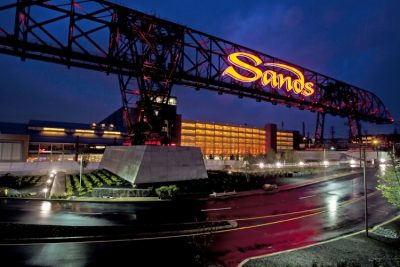 The Pennsylvania Senate and the Pennsylvania House have both approved an expansion of gambling in the state.
The bill, which is looking to bring another 10 casino licenses to the state as well as introduce online gambling and slots at truck stops, now needs to be approved by Governor Tom Wolfe.
Pennsylvania is already the No. 2 commercial casino state, generating $1.4bn in taxes last year.
"If you pass this bill, you will see an explosion of gambling in Pennsylvania like you've never seen before," said House Gaming Oversight Committee Chairman Scott Petri.
State Republican Steve McCarter said: "We will become a gambling state without parallel."
The bill is tipped to generate $234m in application fees and license fees over the next year.
If approved it would allow each of Pennsylvania's 10 larger casinos to bid on a satellite casino license allowing up to 750 slot machines and 30 table games at a location more than 25 miles away from another casino. Licences will cost $7.5m with table games needing an additional $2.5m.
Some truck stops will be allowed to operate up to five slot machine-style video gambling terminals.
Online licences wouldn't just be limited to casino operators in Pennsylvania with commercial casinos all over the US being allowed to pay $10m to offer online and mobile in the state. Online slots would be taxed at a 52 per cent rate, while online table game revenue would be taxed at 14 per cent.
The Pennsylvania Lottery would be able to increase its game portfolio to include keno, instant tickets and raffle games whilst casino operators would be able to apply for a sports betting licence either onsite or online for a $10m licence fee.
There is also an option for casinos to apply to operate a gaming hall at an airport in Pennsylvania with ticketed passengers allowed to play and for Daily Fantasy Sports to be regulated and taxed within the state.
Related Stories