By
Phil
- 21 January 2019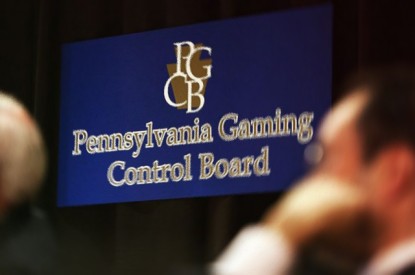 The Pennsylvania Gaming Control Board (PGCB) has warned its future online gambling licensees that they must adhere to the US Department of Justice's new interpretation of the Wire Act prior to launch.
The DOJ's Office of Legal Counsel change of opinion means states must restrict their gambling offers, whether it's online lottery, casino, poker or sports betting to the state they are based in.
The Commission said that revised opinion "does not negate the premise that 'intrastate' activity as provided for by state law is permitted." It warned it was 'paramount' to make sure that information regarding bets and wagers 'does not cross state lines.'
As a result, online companies will no longer be able to house any digital infrastructure outside the state.
"This is a change not of the Board's making but one commanded by the changing interpretation by federal law enforcement authorities," it added.
There will be a 90-day period before the new opinion is enforced, giving the industry until April 15 to understand the opinion and to make sure their operations adhere to it.
Horseracing appears to be in the clear of any interstate crackdown. Alex Waldrop, President and CEO of the National Thoroughbred Racing Association, said: "As expected, the Department of Justice issued a lengthy opinion reversing its 2011 opinion by stating that the Wire Act applies to all forms of online wagering, not just sports wagering. This opinion does not affect our longstanding right to conduct interstate online wagering on horse racing as long as it is conducted in compliance with the Interstate Horseracing Act. We will continue to review the opinion and update the industry as this situation develops."
Sara Slane, the American Gaming Association's (AGA) senior vice president of public affairs, said: "It is unfortunate that the Department of Justice departed from well-established practice in reversing its previous opinion without a compelling reason to do so. However, the 2018 OLC opinion does not impact the ability for states and Tribes to legalise and regulate gaming on a state-by-state and tribal basis, or for companies to provide the exciting products and entertainment experiences our customers want.
"With over 4,000 regulators and billions of dollars allocated to compliance, casino gaming is one of the most highly regulated industries in the country and for decades has provided its customers with cutting-edge products in a safe, regulated environment pursuant to state, Tribal and federal law. We will work with all stakeholders to preserve the ability of states and Tribes to regulate gaming, and we encourage DOJ to investigate and shut down illegal, unregulated gambling operators who prey on consumers."