By
Phil
- 19 July 2017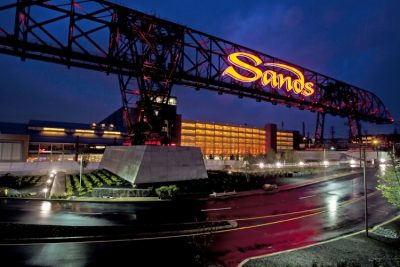 The Pennsylvania Gaming Control Board has reported that table games revenue increased 3.25 per cent during the recently completed 2016/2017 state fiscal year compared to the previous fiscal year.
Overall casino gaming revenue came in at $3.2bn, marking a fall of less than one per cent from the previous year's record of $3.22bn.
The findings were part of a report posted on the Board's web site that provides monthly table games revenue for all 12 of the Commonwealth's casinos.
Table games revenue was up nine of the 12 months during the fiscal year, with total revenue in 2016/2017 of $866,467,940 compared to $839,177,086 during 2015/2016 state fiscal year.
The monthly table games report posted on the Board's web site also shows that almost $70m in table games revenue was generated during June 2017, a 2.16 per cent increase compared to June 2016.
Tax revenue produced through table games play was up 15.74 per cent from $119m in fiscal year 2015/2016 to $138m in fiscal year 2016/2017 an increase of almost $19m.
Sands Bethlehem remained the top earning casino in the state although its GGR fell by 7.98 per cent from just over $19m in 2016 to 17.5m in 2017.
In second place the Parx Casino in Bensalem reported a rise of 14.87 per cent on the previous year with table game revenue coming in at $170.1m, compared to $155.1m the previous year. Slot machine revenue at Parx was $386.6m, compared to $388.3m a year earlier.
SugarHouse Casino in Philadelphia reported a slight fall of 2.42 per cent. Its table-game revenue came in at $118.6m, an increase from the previous year's $104.9m, and slot machine revenue of $178.9m, went up from 2016's total of to $177.1m.
Harrah's Philadelphia Casino in Chester reported table game revenue of $65.6m, down from $67.8m for the previous 2015-2016 year. Harrah's slot machine revenue was $200.4m, compared to $215.1m.
The biggest increase came at Mount Airy Casino Resort where table gaming revenues were up 34.73 per cent.