By
Phil
- 6 August 2018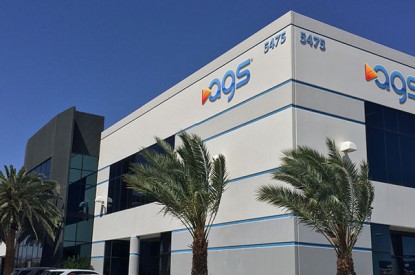 PlayAGS saw its second quarter revenues increase by 45 per cent to $72.8m, a company record, driven by continued growth of its EGMs in the Class III marketplace, led by demand for its premium Orion Portrait cabinet.
Recurring revenue grew to $52.6m or 26 per cent year-over-year. In addition to the contribution from the EGMs purchased from Rocket Gaming and Table Products purchased from In Bet in the Fall of 2017, the increase was driven by strong Domestic revenue per day of $27.79, up $1.90 year-over-year.
EGM equipment sales increased 144 per cent to $20.2m, another company record. The company sold 1,058 units, of which approximately 60 per cent and 12 per cent were Orion Portrait and Orion Slant cabinets, respectively.
The company said: "AGS grew both the top and bottom line by more than 40 per cent in the second quarter, marking the most successful quarter in our company's history. Our strong results reflect record highs in our EGM and Tables Products revenue, average selling prices, revenue per day, and recurring revenue. We continue to reap the benefits of our Orion and Bonus Spin product launches, our steady ramp into key markets like Nevada, California and New Jersey, and strong performance from both our optimized and new product footprint.
In addition to a strong pipeline of new product launches and our initial entry into markets such as Canada to accelerate our growth, our recent acquisition of content-aggregator Gameiom creates a new channel to exploit our industry-leading game content in online real-money gaming markets. Because of the potential upside from these exciting opportunities in our EGM business and our strong first half of the year, we are raising our Adjusted EBITDA guidance to reflect a new range of $132m to $136m."