By
Lewis
- 10 March 2021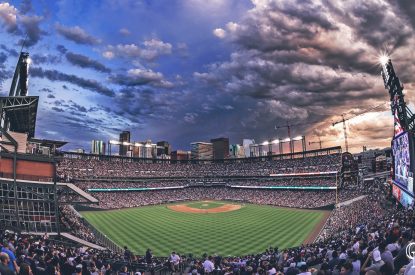 PlayUp has officially launched its application and web-based sports betting platform in Colorado last week, marking its entry into the U.S. sports betting and online gambling marketplace.
Colorado is the first jurisdiction in the U.S. for the company, which has aggressive growth plans for launches in other regulated states.
The streamlined application offers an easy, simple sports betting interface and options aimed at the casual user. Once users set up their account and log in they are three clicks away from placing a bet.
In addition to the ease of use within the app, PlayUp's U.S. CEO, Dr. Laila Mintas, said the company is making it simple for players to take advantage of bonuses and other promotional incentives.
"We are trying to focus on the events each month which have the largest audiences and reward the casual bettor with more value," she said.
"All of our promos are simple for the player to understand and they require no complicated 'Opt-In' process – if a player has a qualifying bet, they get paid – it's that easy."
Mintas said all new players will get a 200 per cent bonus on first bets, whether they win or lose. Most other offers in the market match if the user loses their first bet. In addition, all new registered users will get a free $20 bet.
PlayUp was granted its sports betting license in Colorado via a market access agreement with the Bull Durham Casino in Blackhawk.
Doug James, Bull Durham's General Manager, said Colorado residents have responded positively to the sports betting option since its opening in May of last year and is confident his players and casino goers will be no different.
"It's exciting for us to be able to expose our customers to sports betting and give them a great option via the PlayUp app," he said.
"The early handle numbers being reported by the Division of Gaming are a real testament to how much interest there is for sports betting in this state."