By
Phil
- 14 April 2014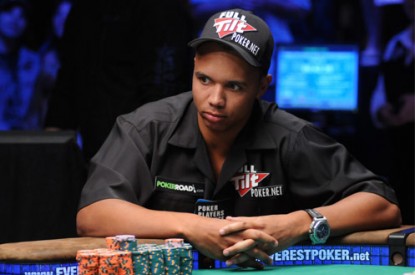 The Borgata Hotel Casino & Spa is suing poker player Phillip 'Phil' Ivey Jr, claiming he cheated, using a technique called edge sorting, to take US$9.6m whilst playing baccarat.
The lawsuit argues that Ivey and a friend told a croupier to turn cards over in certain ways, depending on whether it was a lucky card. In baccarat cards numbering six, seven, eight and nine are considered good cards. Once the cards are turned, the casino claims that not even an automatic shuffling machine would alter the way each was aligned. Mr. Ivey, who has won nine World Series of Poker bracelets, is also facing a charge from Crockfords; a high-end British casino, owned by Genting, who claims he teamed up with a friend to take $12m at baccarat.
The Atlantic City casino has also filed a lawsuit that claims the cards, made by Gemaco, were defective in that the pattern on the back of them was not uniform. The Borgata is arguing that rows of small white circles designed to look like the tops of cut diamonds, actually only showed half a diamond or a quarter of one on some of the cards.
Gemaco is also at the centre of a lawsuit from the Golden Nugget in Atlantic City, who claims the manufacturer supplied it with unshuffled cards that led to player wins of $1.5m.