By
Phil
- 15 November 2017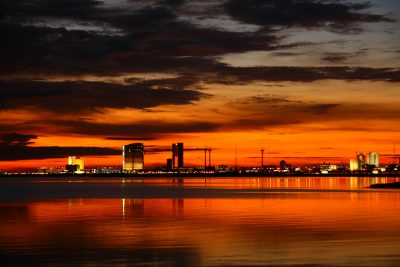 Another strong month propelled New Jersey's legal online casinos past a historic milestone in October, clearing $200m in gross revenue for the year and breaking the annual revenue record with two months to spare.
The news comes as recent developments offer signs that the industry's momentum will continue to build, according to analysts from PlayNJ.com.
"Topping 2016's revenue tally two months before the end of the year is the clearest signal yet that demand for the legal online gambling industry's products has not yet peaked," said PlayNJ.com lead analyst Steve Ruddock.
The state's regulated online casinos combined to generate $20.6 million in October, the eighth straight month over $20m.
New Jersey's online casinos have now generated $204.2m in gross revenue through Oct. 31, leaping past the $196.7m record that the industry set in 2016.
Since New Jersey legalized and regulated online gambling in November 2013, the industry has collected $682.6m in revenue. That has injected $119.4m into state coffers, including $3.6m in October.
With Pennsylvania recently becoming the fourth state to legalize and regulate online gambling, more growth seems likely. New Jersey, Delaware, and Nevada have already reached an agreement to share player pools for online poker and casino games, and now Pennsylvania could join that growing network.
"After Pennsylvania's online casinos go live, a total of 26m US residents will have access to legal, regulated online gaming sites," Ruddock said. "That rising tide will positively affect every state where online gambling is legal."
"The interstate compact between Nevada, Delaware, and New Jersey will serve to stabilise and grow the online poker market in all three states," Mr. Ruddock said. "Throw Pennsylvania into the mix, and the US online poker market is poised to double in size by the end of 2018."
Related Stories