By
Phil
- 28 July 2023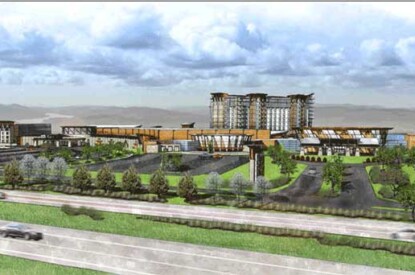 The Shasta County Board of Supervisors has approved an agreement with the Redding Rancheria Tribe with a four to one vote for a proposed gaming resort to be built on 232 acres just south of Redding city limits between Interstate 5 and the Sacramento River.
The green light for the relocation and expansion of Redding Rancheria's existing casino and resort on Churn Creek west of State Route 273 ultimately lies with the federal Bureau of Indian Affairs, an arm of the Department of the Interior.
This agreement addresses how the Redding Rancheria will work with the county to address services needed when they move forward with their casino relocation project on Interstate 5.
The tribe will pay $1.6m to the county in three installments with $300,000 once it starts construction of the casino, a second $300,000 installment paid 180 days prior to he opening date of the new casino, and a final payment of $1m paid no later than 180 days after the opening.
Redding Rancheria knows that this is a win for the entire community. The Tribe is and has always been proud to give to the community and to work with local officials to understanding the needs of the community. This agreement solidifies those values.
Redding Rancheria would especially like to commend County Supervisors Kevin Crye, Patrick Jones, Tim Garman, and Chris Kelstrom for their forward thinking and recognizing that this is a win for the county. Redding Rancheria is also appreciative that these Supervisors understand the positive impact that this agreement will have on the community as a whole.
At the end of the day, Redding Rancheria is contributing to the county in several areas such as fire services and law enforcement, including paying five times more than Shasta Lake City pays the county for law enforcement and services.
Redding Rancheria CEO, Tracy Edwards, said: "We are confident that this agreement will benefit the entire community. Our Tribe has proven again and again that we have paid our fair share and in many cases, have gone above and beyond. Although this process has taken longer than anticipated and we have been disappointed by the lack of support by a few community members and local groups, we remain resolute in our commitment to the betterment of the community and are excited to move forward."