By
Phil
- 23 June 2023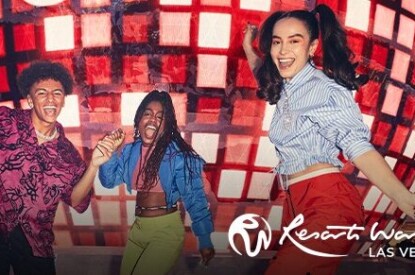 Resorts World Las Vegas, the newest integrated resort on the Las Vegas Strip, celebrated the launch of its new national brand campaign, Rule the World. The campaign showcases the property's amenities in a new light that aims to capture the true essence of the eclectic property.
When the property opened in June of 2021, the brand was launched with a whimsical marketing campaign leaning on the theatre entertainment and utopic nature of the shiny, new property. As the Two-Year Anniversary celebration approaches, the debut of this new campaign will serve as a display of how the property offerings, and the energy it embodies, has evolved.
"Since opening, we've really focused on evolving the property to provide innovative experiences for our guests – and we take pride in all our integrations. This new campaign highlights the Resorts World Las Vegas experience with an immersive point-of-view," said Scott Sibella, President of Resorts World Las Vegas. "We're creating something truly special here, and we can't wait to showcase it through our partnership with the agency who made it happen, B&P, and director, Kenneth Cappello."
"We're thrilled to work with Resorts World Las Vegas on such an integral project," said Rod Reber, Principal and Director of Account Services of B&P. "This campaign is going to be a reimagination of the brand. We really wanted to capture the upbeat feeling on property and showcase the luxurious details."
B&P conceptualized the full-scale campaign with the leadership of Creative Director, Bruce Logan. Through their work from start to finish, the campaign took a life of its own and will introduce global audiences to Resorts World Las Vegas.
Directed by Las Vegas resident and acclaimed photographer and director, Kenneth Cappello, the campaign showcases a high-energy experience filled with luxury automobiles, vintage designer fashion, cameos by Raider's owner Mark Davis and tie-down roper Shad Mayfield, Resorts World Theatre residents, over 100 property team members and more.
The campaign debuted during a private event on Wednesday, June 21 at Zouk Nightclub hosted by Mark Shunock, the current host and arena announcer for the Las Vegas Golden Knights and Top Rank Boxing. The event featured an exclusive directors cut and was attended by hospitality leaders, athletes including Las Vegas Raiders' Andre James, MMA fighters Aljamain Sterling, Merab Dvalishvili and JPBuys, among many other special guests.