By
Phil
- 26 June 2023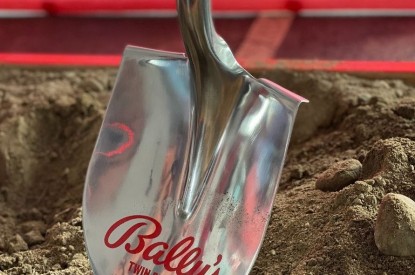 Legislation introduced by Senate President Dominick J. Ruggerio (D-Dist. 4, North Providence, Providence) and Rep. Gregory J. Costantino (D-Dist. 44, Lincoln, Smithfield, Johnston) to provide a new means of accessing existing table game offerings at Bally's Twin River Lincoln has been signed into law.
The law (2023-S 0948B, 2023-H 6348A) enables Rhode Islanders over the age of 21 to access existing table games remotely, via a computer or a mobile app. Players will have to be located within the state of Rhode Island.
"This legislation provides an added convenience to Rhode Islanders who would like to play the existing table games offered at Twin River via their mobile devices," said President Ruggerio. "It helps ensure the continued strength of the state facilities in the competitive regional gaming market, and in so doing protects an important revenue stream that provides funding for vital state programs and investments."
Addressing concerns raised during the committee hearing process regarding Bally's initial proposal, the amended legislation requires a live dealer be in place. A similar approach has been taken in many places around the country, including in New Jersey, where their law requires bets to be wagered in Atlantic City. A miniature casino is constructed, much like a television studio, and the games are simulcast to people playing through their mobile devices.
"The time has come for us to take this step and be competitive with our neighbors," said Representative Costantino. "I'm gratified that we were able to amend the original bill to restrict online table games to users over the age of 21, and that Bally's has also agreed to provide additional resources to educate young people about problem gaming."
All revenue sharing percentages remain the same as existing revenue ratios.
"This is a focused version of iGaming that is ready for passage and implementation," said President Ruggerio. "This iGaming legislation is constitutional, is geared to mature users, contains education provisions for problem gamblers, and preserves the revenue allocation percentages as they are currently in place."