By
Phil
- 11 June 2019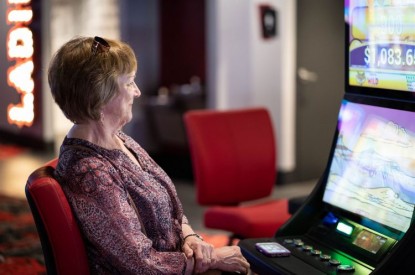 Gary Platt has signed a contract to supply the company's popular Lido Revo chair at all five locations owned by Virginia-based Rosie's Gaming Emporium.
Visitors to Rosie's Gaming Emporium in New Kent, Vinton, Richmond, Hampton, and other future locations will enjoy the unsurpassed comfort of Gary Platt chairs while enjoying the historical horse racing excitement in Rosie's smoking, non-smoking, and high-limit areas.
In all, Gary Platt supplied just under 3,000 Lido Revo chairs to Rosie's Gaming Emporium.
Jeff Townsend, Vice President of Operations of Colonial Downs, which also owns and operates Rosie's Gaming Emporium, said: "We looked at a wide range of seating options from a variety of suppliers, and after the sit-test, our choice for Gary Platt became very clear."
Gary Platt's Lido Revo chair is a favourite among operators and players alike. Its distinctive centre stitching on the seat and front adds a touch of elegance, while also leaving space for a property's signature design style on the back.
Like all of Gary Platt's hand-crafted chairs, the Lido Revo is filled with Gary Platt's proprietary blend of foam, which provides unsurpassed comfort. And each chair Gary Platt manufactures is completely customisable to fit the brand of each individual operator or property.