By
Phil
- 7 November 2022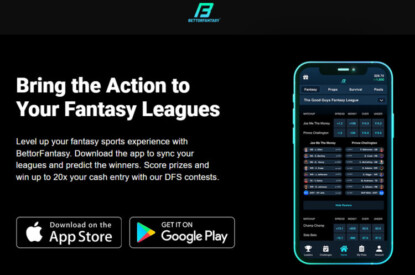 Stephen Crystal, Founder and CEO of SCCG Management announced a strategic investment partnership with Bettor Fantasy, providing capital investment, business development, and strategic advisory services for the fantasy sports betting platform.
Stephen Crystal said of the partnership "Bettor Fantasy brings a unique platform to the table, providing fantasy sports lovers the chance to bet on their fantasy matchups! At SCCG, we focus on investing in innovative technology and Bettor Fantasy is truly a one-of-a-kind platform. As frequent investors in the fantasy gaming space, we see enormous potential in unlocking the betting market in fantasy sports leagues and look forward to working with their team of innovative entrepreneurs!"
Sahil Patel, Co-Founder of Bettor Fantasy, said: "We're excited to partner with SCCG and leverage their 30+ years of expertise in the gaming space. Working with them is a huge step towards reaching the scale that we aim to achieve. The SCCG team has the experience and track record to help BettorFantasy further innovate within the gaming ecosystem and grow our business alongside proven industry leaders."
Bettor Fantasy brings a gamified experience, enabling fantasy sports fans to pick the winners of their fantasy league matchups. The platform also provides a holistic gamified experience 365 days a year with the implementation of DFS contests for prop pools, in-game micro betting and player prop parlays. Bettor Fantasy is the only product in the fantasy sports space that brings cash entry sports betting, fantasy league betting and a gamified loyalty program to a one-stop platform. SCCG is no stranger to the fantasy sports space, with years of experience in the bringing DFS and F2P platforms to market along with an ecosystem filled with complementary companies in the gaming industry.