By
Lewis
- 24 July 2020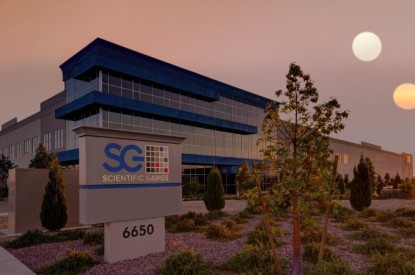 COVID-19 disruptions during the second quarter have seen Scientific Games report a $198m net loss compared to the prior year period.
Recording second quarter revenue of $539m, the company's gaming and lottery revenue were negatively impacted by the COVID-19 disruptions that resulted in temporary closures of casino operations globally and a lower level of lottery ticket sales whilst its SciPlay and Digital businesses grew in the quarter.
Consolidated AEBITDA was $121m largely driven by COVID-19 disruptions. In addition, the results were impacted by a $33m gaming segment charge related to receivables credit allowances and charges for inventory valuation. Digital and SciPlay saw nearly 70 and 80 per cent AEBITDA growth, respectively, driven by new launches and the continued 'stay at home' environment.
Net cash provided by operating activities was $52m compared to $95m in the prior year period. Second quarter consolidated net cash outflow was $16m, which was better than prior expectations of approximately $70-90m.
Barry Cottle, President and Chief Executive Officer of Scientific Games, commented: "I am very proud of how we are navigating the current environment, as evidenced by our strong cost containment and cash management, which allowed us to deliver better than expected cash flow for the quarter. This is a testament to our team's ability to effectively manage our business in the short term and maintain our strong customer relationships so we are set up for success as the economy begins to reopen.
"The diversity of our businesses and our position on the forefront of digital gaming were critical to allow us to successfully navigate the worst of this environment. We have the right team coupled with the best products across both land-based and mobile gaming to position us for future growth."
"Streamlining our cost structure and focusing on operating efficiencies to drive free cash flow generation and de-lever our balance sheet is our top priority," added Michael Eklund, Executive Vice President, Chief Financial Officer. "While I have only been here a short time I see tremendous opportunity in all facets of our business to drive future growth and free cash flows that will benefit our team members and stakeholders.
"We are very pleased with how we have navigated the challenging current environment in the second quarter and are confident we have ample liquidity and the right road map to emerge from this crisis as a stronger and more efficient company."