By
Phil
- 22 February 2019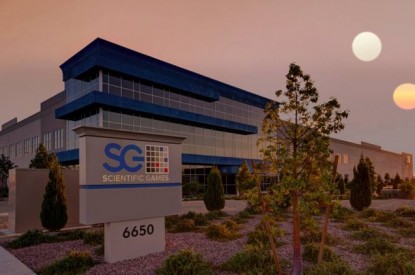 Scientific Games saw strong growth in its fourth quarter and the year as a whole but with operating costs keeping pace with revenue its losses widened during 2018.
Fourth quarter revenue rose eight per cent to $885.7m, up from $823m in the year ago period, reflecting $51.7m in revenue from NYX, along with growth in the lottery and social businesses.
Revenue for the year increased by nine per cent, or $279.6m, year over year to $3,363.2m but net loss was $352.4m compared to a net loss of $242.3m a year ago, driven by $253.4m in restructuring and other charges primarily consisting of the $151.5m payment to resolve the Shuffle Tech legal matter and $27.5m for contingent consideration associated with the higher-than-expected results from the 2017 acquisition of Spicerack.
Barry Cottle, CEO and President of Scientific Games, said: "This is a very exciting time for Scientific Games. We're focused on developing the best games and the most innovative platforms to deliver outstanding gaming experiences wherever and whenever players choose to play. We are building momentum and continuing to grow our business while at the same time operating more efficiently. The entire organization is enthused about 2019 and focused on helping our customers win, which will drive our free cash flow and create meaningful value for our shareholders."
Michael Quartieri, Chief Financial Officer of Scientific Games, added: "We continue to grow our top line driven by the strength of our products. We believe there are opportunities for further growth in 2019, both on a top line and bottom line basis as we are firmly committed to maximize free cash flow and deliver our balance sheet."
Gaming operations revenue declined $17.8m in the fourth quarter of 2018, including the negative impact from the new revenue recognition accounting. Our WAP, premium and daily-fee participation ending installed base was impacted on a year over year basis by the long-term strategic relationship we entered into in Oklahomain the third quarter. On a quarterly sequential basis, we experienced a 111 unit increase in the installed base and a $1.65 increase in average revenue per day. Our installed base on a quarterly sequential basis of other leased and participation games increased by 121 units with average daily revenue down $0.34, which reflects additional lower yielding units in Greece.
Gaming machine sales revenue decreased $23.1m year over year. The prior year included 884 units for new opening and expansion units and 700 VLT units to Canada versus only 286 units in this year's quarter for new openings and expansions. The average sales price was $16,113, in the fourth quarter reflecting a greater mix of lower priced units.
Gaming systems revenue increased $8.1m to $91.6m, primarily due to ongoing systems installations in Canada, coupled with increased hardware sales, primarily the iVIEW®4.
Table products revenue increased $10.1mto $60.1m, reflecting strong global demand for shufflers and table products.
Total lottery revenue increased $13.5m, or six per cent, to $230.7m. Social revenue grew 19 per cent to $113.7m, reflecting the ongoing popularity of Bingo Showdown, the success of the recently launched Monopoly themed casino app and continued growth in Jackpot Party Social Casino from new game features on our mobile platform. Total digital revenue increased to $71.5m due in part to $51.7m of revenue from NYX.