By
Phil
- 2 June 2016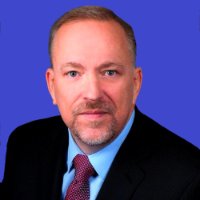 A new retail technology will give US consumers the opportunity to use their credit and debit cards to purchase lottery games at select retailers.
Scientific Games' new payment card technology solution for lottery retail sales is the first in the lottery industry to receive official Payment Card Industry Data Security Standard certification. The Multi-State Lottery Association has also approved Scientific Games' payment card solution for use in the US where authorised.
Designed by the Payment Card Industry Security Standards Council, PCI certification ensures secure processing and end-to-end encrypted transmittal of credit card information. Scientific Games' innovation is a payment processing technology directly integrated with a lottery's gaming systems technology. PCI certification of the solution, which was field-tested with lottery retailers inPennsylvania, was awarded following a stringent evaluation of key performance indicators (KPIs) and an IT controls assessment.
Steve Beason, Enterprise Chief Technology Officer, Scientific Games, said: "Lottery is a $276bn consumer product business globally. We are becoming an increasingly cashless society and consumers want to purchase lottery games on credit and debit cards, just like any other product they purchase at big box retailers, grocery stores, neighborhood shops, convenience stores and gas stations."
Scientific Games' payment solution features card processing terminals which are Europay, Mastercard and Visa (EMV) compliant for financial security standards; the terminals also support mobile payment options such as Android Pay, Apple Pay and Samsung Pay.
According to the National Association of Convenience Stores, 40 percent of convenience store transactions in 2014 were credit and debit card purchases. Cash purchases at point-of-sale are expected to drop to 22.5 percent in 2017.
"We are the first company to implement secure, cashless payment solutions for lotteries, giving their retailers and players peace of mind that payment card transactions are processed on a secure, supervised system. Our global operations teams understand this is an important step forward to align with consumer demand," said Mr. Beason.
At the center of the secure payment card solution is Scientific Games' unique omni-channel enterprise service bus (ESB) technology, a service-oriented gaming platform designed to securely integrate third-party products and services such as credit, debit and gift card payment processing, as well as pay at the pump and in-lane at multi-checkout retail locations.
With operations on six continents, Scientific Games provides games, services, systems and retail technology to more than 150 lotteries globally, including nearly every North American lottery.