By
Phil
- 14 October 2015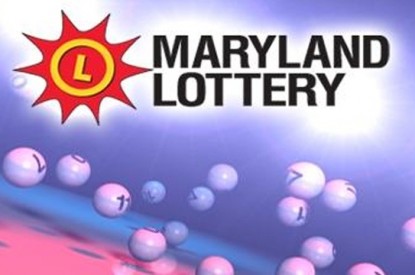 Scientific Games has launched mobile apps for the Arkansas Scholarship Lottery and Maryland Lottery and Gaming.
The apps were released for iOS and Android smartphones and tablets and may be downloaded from the App Store or Google Play at no cost. The Company's mobile technology provides lottery players with a ticket scanning feature and convenient mobile access to winning numbers, current jackpots, lottery game information, lottery retailer locator, winner stories and responsible gaming messaging.
Currently the leading provider of mobile apps in the lottery industry, Scientific Games provides official mobile apps for one in four U. lotteries, as well as the Slingo Lottery Challenge app in collaboration with its licensor and an app for the North American State and Provincial Lotteries Association. Nearly 75 percent of mobile phone subscribers, 182m consumers, in the US now own smartphones according to data released by comScore.
Bishop Woosley, Director, Arkansas Scholarship Lottery, said: "The Arkansas Lottery was the very first lottery to offer a fully integrated loyalty club to our players. Since 2009 we have provided our players a second chance for their non-winning instant tickets along with points that can be redeemed for prizes. Throughout the years we have continued to speak with our club members for ways to enhance our loyalty club programs. I am pleased to say that providing them with a mobile app which enables them to view our lottery information along with the ability to scan tickets to enter second-chance drawings and earn points for prizes was high on their list."
Gordon Medenica, Director of Maryland Lottery and Gaming, added: "Today's lottery players are busy, tech-savvy people who want quick and easy access to information. This new app provides them with the type of convenience they have been asking for and have come to expect from the Maryland Lottery. I believe our players will respond positively to the ticket-scanning and retailer-search features."
Eleven mobile apps developed by Scientific Games are currently in use by US state lotteries including Arkansas, Connecticut, Iowa,Maryland, Missouri, New Mexico, New York (Slingo Lottery Challenge), North Carolina, Pennsylvania, South Carolina and Tennessee. The Company is developing apps to launch in additional U.S. jurisdictions in the next year and just released an updated version of the Tennessee Lottery's mobile app with draw game ticket scanning and in-store shopping features.
Michael Lightman, Vice President of Interactive Lottery Products for Scientific Games, added: "The launch of these new mobile apps is continued affirmation of our leadership in developing and delivering interactive products to the lottery industry. We pioneered the internet for lotteries back in 2001 with our second-chance bonusing solutions, and today, through our active provision of mobile web content and mobile apps, have fully transitioned our lottery interactive efforts to mobile first. Mobile enables our customers to engage lottery players in innovative ways by bringing them greater convenience, further simplifying retail purchasing, and delivering new and more frequent ways to win. We thank our Lottery partners for selecting Scientific Games for their mobile solutions."