By
Phil
- 1 September 2020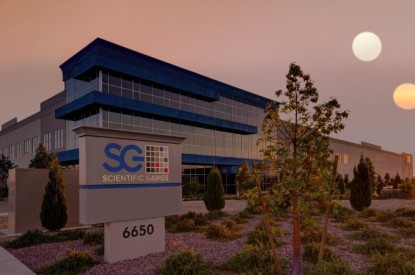 With Ron Perelman, Executive Chairman of the Board of Scientific Games Corporation (SGMS), exploring the sale of his 39 per cent shareholding in the company through his holding company, MacAndrews & Forbes, Scientific Games' top executives have moved to protect the leadership structures should he offload his shareholding.
Leading executives will be guaranteed their full severance remuneration based on salary and bonuses should their employment be terminated within the next 18-months.
Scientific Games confirmed it has adopted the Scientific Games Corporation Change in Control Protection Plan covering Barry L. Cottle, President and Chief Executive Officer, Michael C. Eklund, Executive Vice President, Chief Financial Officer, Treasurer and Corporate Secretary, Patrick J. McHugh, Executive Vice President and Group Chief Executive, Lottery, Matthew Wilson, Executive Vice President and Group Chief Executive, Gaming, James Sottile, Executive Vice President and Chief Legal Officer, and Michael F. Winterscheidt, Senior Vice President and Chief Accounting Officer.
Scientific stated: "The CIC Plan provides that in the event an executive's employment is terminated by the Company within 18 months following a change in control without cause or by the executive for good reason (each as defined in the CIC Plan), the executive would be entitled to cash severance payments equal to the sum of his base salary and severance bonus amount, multiplied by two in the case of Messrs. Cottle and Wilson and one and a half in the case of the other executives. An executive's severance bonus amount is equal to the highest annual incentive compensation paid to him in respect of the two most recent fiscal years but not more than his target bonus for the then-current fiscal year, except that, if the executive's employment agreement would provide for a greater bonus amount for severance purposes, then his severance bonus amount shall be equal to such greater amount.
"Upon such a termination, executives would also receive a pro-rated bonus for the year of termination, based on actual performance, continued medical coverage for the length of the severance period and accelerated vesting of all equity awards granted by the Company or SciPlay Corporation with the level of achievement of any performance-based vesting criteria determined by the Compensation Committee of the Board of Directors of the Company or SciPlay, as applicable. For purposes of the CIC Plan, "change in control" is generally defined as a third-party, excluding MacAndrews & Forbes Incorporated and its affiliates, acquiring at least 30 per cent of the Company's common stock."