By
Phil
- 11 August 2022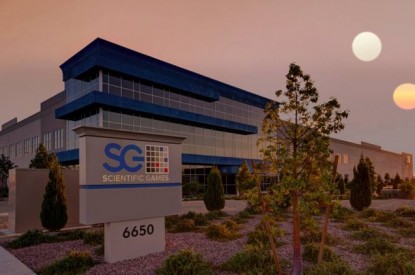 Light & Wonder, previously Scientific Games, managed to reduce its debt by $4.9bn as compared to Q1 2022 with second quarter consolidated revenue coming in at $610m compared to $581m, up five per cent compared to the prior year period.
The company's gaming business demonstrated continued strong momentum including growth in all lines of business year-over-year and robust sequential growth in Gaming Operations and Game Sales. Revenue also benefited from year-over-year growth at SciPlay, while iGaming businesses momentum continued despite seven per cent unfavorable impact of foreign currency translation.
Barry Cottle, President and Chief Executive Officer of Light & Wonder, said: "We made great strides in the second quarter as we continued to execute on our vision and the transformation of our Company. We closed on the sale of our Lottery business for $5.7bn in gross cash proceeds, which we used to significantly de-lever our balance sheet as we continue to deliver on our promises. With the Lottery business sale and anticipated closing on the sale of our Sports Betting business by the end of the third quarter, we have achieved a significant milestone in the transformation of our organization.
"We now have all the pieces in place and are singularly focused on building great games fully cross-platform. We recently hosted our inaugural investor day and detailed a roadmap for taking market share and unlocking tremendous value in a $70bn TAM. This quarter we made tangible progress against our strategies as we delivered strong operating momentum and topline growth in the quarter. The success we are seeing this quarter is the result of the fundamental changes we have made throughout the business. Adding it all up, we couldn't be more excited about the progress we are making and our path forward as the leading cross-platform global game company."
Connie James, Chief Financial Officer of Light & Wonder, added, "The pace and scale of the business and financial transformation over the past year has been incredible. This quarter was no exception as our teams successfully closed on the Lottery business sale and refinancing transactions. Collectively, these transactions have transformed our balance sheet, enabling us to end the quarter with a net debt leverage ratio(2) of 3.6x, 7 turns lower than where we stood at the beginning of last year. With our reconstituted balance sheet, we have the financial flexibility to invest in our largest growth opportunities to drive the business forward.
"With our strong financial profile, including a high mix of recurring and digital revenues, sustainable double-digit growth, and a strong cash flow profile we will generate significant excess capital. We are actively executing on our capital allocation priorities as we paid down $4.9 billion of debt in the quarter and repurchased $203 million of our shares, or 27% of our total buyback authorization, in just five months. As we look forward, we will continue to drive operational excellence throughout our organization creating a strong foundation for growth."