By
Lewis
- 12 November 2014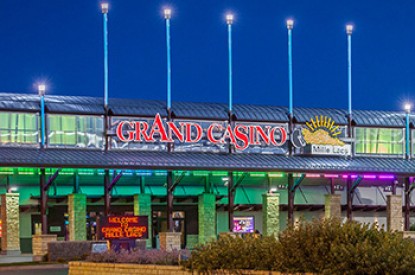 Over 1,600 transactions on payment cards used at Grand Casino Mille Lacs, a casino in the US over a five month period – April 24 and Oct. 9 – were accessed by an unauthorised person using malware, the casino announced yesterday. The casino, has learned in September that a number of payment cards used within the location were later used for fraudulent transactions. Information including customers' names, card numbers and expiration dates may have been accessed, the release stated.
An investigation firm later determined the scope of the fraud and no additional cards are now believed to be at risk. However, the casino added a link titled "Security Compromised Notice" on its website: www.grandcasinomn.com, which lists steps customers can take. The statement also ask for customers to contact the casino individually as the casino did not acquire addresses with the card information and therfore  cannot notify customers individually.
"We regret any inconvenience this may cause. Keeping customer information secure is a top  priority at Grand Casino Mille Lacs and we are working with the forensic investigation firm to
implement additional security measures," the release concludes.