By
Phil
- 22 July 2019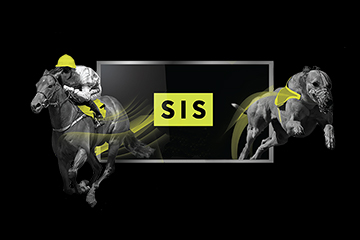 SIS (Sports Information Services) has reached an agreement with AmWest Entertainment, parent company of AmWager.com, to supply its British and Irish greyhound racing content.
SIS will provide the national Advanced Deposit Wagerer with live streams and data of up to 33,000 greyhound races per year, taken from the 53 meetings per week racing schedule of British tracks including Central Park, Crayford, Doncaster, Harlow, Henlow, Hove, Monmore and Romford, as well as Irish races from Cork, Kilkenny, Limerick, Mullingar, Tralee, Waterford and Youghal.
The deal will allow AmWest Entertainment to accept and transfer bets into the new SIS World Greyhound Racing Pool, which recently launched.
Paul Witten, Product Director at SIS, said: "We are delighted to announce the deal with AmWest Entertainment, which provides AmWest's customers with top quality greyhound racing from Britain and Ireland, which is sure to drive increased engagement and revenues for them. This agreement further builds on our objective to expand our racing offer internationally, and will also continue to build the reach of British & Irish greyhound racing around the world."
Nelson Clemmens, CEO at AmWest Entertainment, said: "Securing SIS's British and Irish greyhound racing tote service is an important step in our ambitions to further diversify and expand our sports betting offering. We are confident that SIS's top quality British and Irish greyhound racing will prove to be a real revenue driver for our business."