By
Phil
- 10 March 2015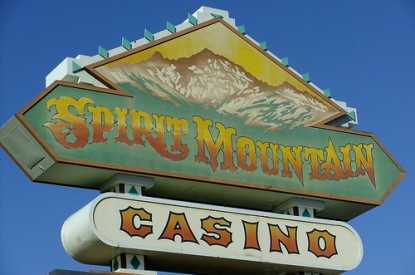 Scientific Games has announced that Spirit Mountain Casino has selected the company's Bally systems solutions for its property in Mohave Valley, Arizona.
Spirit Mountain will replace a competitor's systems with the Bally SDS slot management system, which will be deployed across 250 slot machines to manage casino, slot, and hospitality data. SDS provides crucial game-monitoring data in real-time and fully integrates with other systems including the Bally CMP player-tracking system, which the casino also will utilise.
Spirit Mountain Casino is a Las Vegas-style gaming facility located on the Fort Mojave Indian Reservation south of Laughlin, Nevada. The property features 250 slots and amenities including a snack bar and RV Park.
Murali Ganesan, Vice President of Sales at Scientific Games, said: "We're proud that Spirit Mountain Casino has chosen our integrated systems solutions. By providing the casino with indispensable data and a platform to launch powerful marketing and player-loyalty tools, we are confident that they will see a measurable return-on-investment and increased profitability."