By
Phil
- 14 December 2020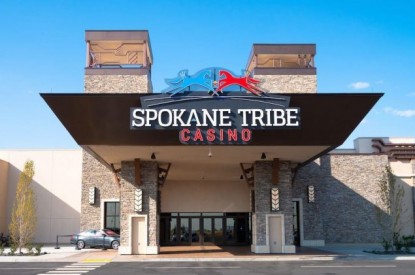 OPTX, a Las Vegas-based tech start-up focused on analyzing complex player data to provide real-time insights and recommendations to casino operators, is proud to announce the addition of Spokane Tribe Casino to its growing portfolio.
Founded in 2019 by former casino executives, OPTX unites all casino data giving operators an innovative view of their business. Available via desktop and mobile applications, the data intelligence used by OPTX creates actionable recommendations for casino operators, provides real-time individualized insights to ensure that no actionable player is missed, and empowers teams to spend less time compiling the data and more time implementing strategies that increase guest visitation, revenue and profitability.
Spokane Tribe Casino, located in Airway Heights, WA, sits in the heart of the Spokane Tribal Exclusive Aboriginal Territory – ancestral lands encompassing more than three million acres. Opened in early 2018, Spokane Tribe Casino is 38,000 square feet with over 450 slot machines, 12 gaming tables, two restaurants, and an outdoor plaza.
"The Spokane Tribe casino is such a great property and an exciting addition to our portfolio," said Brooke Fiumara, Co-Founder, and COO of OPTX. "I'm confident our platform will help the team proactively identify the low hanging fruit on their floor and in their database and drive an increase in overall profitability."
By incorporating OPTX, operators at Spokane Tribe Casino will now have access to a diverse tool to understand their players and property better to drive an increase in revenue, profitability, and guest satisfaction.