By
William
- 28 July 2023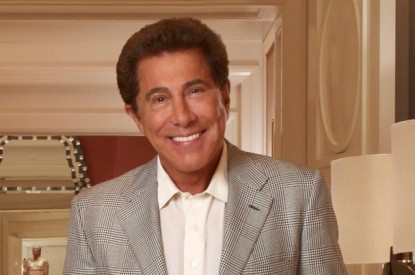 Former Wynn Resorts Chief Executive Steve Wynn has agreed to an effective ban from Nevada's gambling industry in a settlement over his alleged sexual misconduct with former employees.
As well as another hefty fine ($10m) to end the long-running legal battle, the settlement signed on 17 July with the Nevada Gaming Control Board means Mr Wynn has agreed to all but cut ties with the industry in the state.
Under the terms of deal, Mr Wynn can retain a five per cent passive ownership in a publicly-owned firm active in the state.
Mr. Wynn resigned from Wynn Resorts as chief executive in 2018 and sold his stake in his company weeks after the Wall Street Journal alleged a "decades-long pattern of sexual misconduct" including forced sex with a manicurist to whom he later paid a $7.5m settlement.
In 2019, Wynn Resorts agreed to pay $20m to the Nevada Gaming Control Board after an investigation sparked by the article found it had failed to investigate complaints, as well as a further $35m to the Massachusetts Gaming Commission.
In the seven-page document he also acknowledged that he had been accused of "failure to exercise discretion and sound judgment" to prevent actions that "reflected negatively on the reputation" of Nevada and its gambling industry.
"After more than five years of litigation taking place in Nevada, Massachusetts and California and addressing issues in State Court, District Courts, the US Court of Appeals for the Ninth Circuit, and the U.S. Supreme Court, we are pleased with today's $10m fine by the Nevada Gaming Control Board against Mr. Wynn," stated Jordan Matthews, partner in the law firm of Weinberg Gonser LLP.
"The inception of the litigation against Mr. Wynn was our client's allegation that Mr. Wynn forced a manicurist to have sex with him in 2005 and that our client, as the woman's supervisor, 'filed a detailed report to the casino's human-resources department recounting the episode' and 'Mr. Wynn paid a $7.5m settlement to the manicurist based on the allegations' that was covered-up and not disclosed to gaming regulators in Nevada and Massachusetts," continued Matthews.
"Our client's allegation was the foundation of the Wall Street Journal's expose published on January 26, 2018, entitled, 'Dozens of People Recount Pattern of Sexual Misconduct by Las Vegas Mogul Steve Wynn,' and led to Mr. Wynn's resignation from Wynn Resorts, resignation as Chairman of the Republican finance committee, and resulted in a $20m fine by the Nevada Gaming Control Board and $35m fine by the Massachusetts Gaming Commission, each against Wynn Resorts in 2019," said Matthews.
"As we have stated from the outset of this litigation, our goal has been to vigorously protect our client's rights and to seek justice. We remain steadfastly committed to the pursuit of justice and are pleased that the unwavering commitment to this principle has culminated with today's $10m fine," Matthews concluded.