By
Phil
- 17 June 2013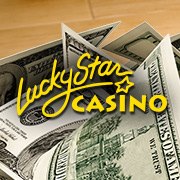 Table Trac, a developer and provider of casino information and management systems that automate and monitor the operations of casinos, will provide the Cheyenne and Arapaho Tribe with a casino management system at its newest casino gaming center in Concho, Oklahoma. 
Table Trac will be providing the Cheyenne and Arapaho Tribes of Oklahoma with a complete casino management system under the CasinoTrac suite of management tools, including slot accounting, patron management, player tracking, as well as PromoTrac and KioskTrac, Table Trac's unique revenue driving marketing and promotional products.
Chris Derenzo, Vice President of Casino Operations, Cheyenne and Arapaho Lucky Star Casinos, said: "Table Trac has worked very closely with us over the years and we are excited to continue our working relationship and look forward to deploying their latest casino management system at this new gaming venue."
Table Trac has been providing casino management systems to the Cheyenne and Arapaho Tribe since 2008.  This new property will mark the fifth Cheyenne and Arapaho gaming venue operating the CasinoTrac suite of casino management products.
"We welcome this opportunity to further our relationship with the Cheyenne and Arapaho Tribes of Oklahoma and are equally excited by the strategic growth and development that the Tribe has demonstrated over the years," added Glenn Goulet, Chief Executive Officer of Table Trac.  "We are confident in the new revenue-driving features and operational efficiencies that our latest casino management system provides and we look forward to working closely with the Cheyenne and Arapaho Tribes to develop new technologies that will strengthen their position as one of the premier gaming operators in this region."