By
Phil
- 1 June 2015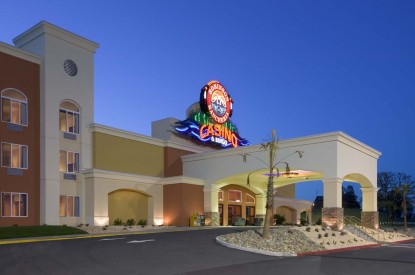 Table Trac, a developer and provider of casino information and management systems, will provide its CasinoTrac Management System for the Robinson Rancheria Resort Casino located in Nice, California.
Rick Howard, Robinson Rancheria Resort Casino General Manager, said: "Robinson Rancheria is in an extremely competitive market. CasinoTrac will give us not only enhanced marketing and reporting features, but allows us to increase profitability by eliminating the recurring fees associated with the previous system. We look forward to working with a company that emphasises customer service, innovation and customization."
Table Trac's Chief Executive Officer, Brian Hinchley, added: "Robinson Rancheria Resort Casino is the perfect property to showcase all that the CasinoTrac System has to offer. I am also pleased with our continued growth in California through the efforts of Theresa Birtalan, our California representative, along with positive references from our existing casino partners. Our message of innovation and superior customer service, combined with increased casino profitability, has resonated with operators, making California one of Table Trac's fastest growing markets."
Table Trac will provide the Robinson Rancheria Resort Casino with a complete suite of casino management products, slot auditing and accounting, patron management and player tracking, along with PromoTrac and KioskTrac, Table Trac's marketing and promotional solution, that assists casinos in driving player revenues and creating player loyalty, which are included standard with every CasinoTrac system. The Robinson Rancheria installation will also include Table Trac's Table games management system.