By
Phil
- 25 February 2015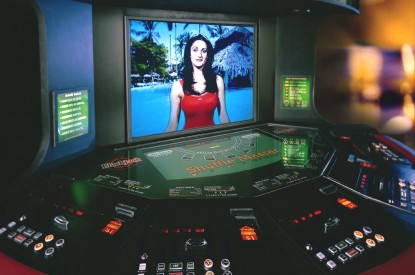 Scientific Games has confirmed that a patent infringement lawsuit against its wholly owned subsidiary Bally Technologies, who in turn owned SHFL entertainment, formerly known as Shuffle Master, has been dismissed with prejudice by the United States District Court for the District of Nevada.
The lawsuit, brought by TableMax IP Holdings, Inc., Table Max Gaming, Inc., and Vegas Amusement, Inc. in August 2009, alleged infringement of US Patent Nos. 5,688,174, 6,921,337, 7,201,661 and 7,575,512.
These patents related to devices and methods for electronic table games. Bally Technologies has successfully challenged the validity of these patents in the United States Patent and Trademark Office.
The complaint, filed in the Las Vegas division of the District of Nevada, alleged infringement of patents which protect the proprietary electronic devices and system architecture used in the TableMax multi-player games. The suit alleged that Shuffle Master's Table Master multi-player electronic table games infringed on these patents, and sought preliminary and permanent injunctive relief along with unspecified damages and fees.
TableMax CEO Stephen Crystal said at the time of the complaint:"We have to aggressively protect TableMax intellectual property to ensure there is no infringing competition in the marketplace. We previously raised our infringement concerns with Shuffle Master and had to file this suit to have them properly addressed."