By
Phil
- 17 June 2022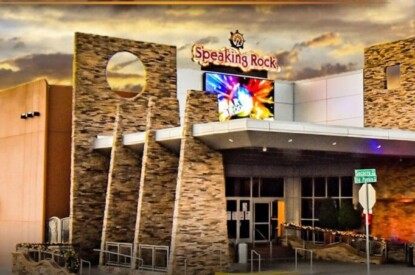 The Ysleta del Sur and Alabama and Coushatta Indian Tribes of Texas will be able to continue operating electronic bingo in Texas with the US Supreme Court saying the State cannot issue legislation regulating Class II games for tribes.
The Justices ruled by 5-4 ruling, that Texas does not have the authority to stop the tribe from offering the game.
Ysleta del Sur and Alabama operates the Speaking Rock whilst the Coushatta Indian Tribes of Texas owns the Naskila Gaming facility. The Court's ruling on Wednesday determined that these Texas Tribes have the autonomy to regulate electronic bingo games on their lands, in compliance with the Indian Gaming Regulatory Act (IGRA) like most other Tribes in America, regardless of the state's rules on bingo, which is permitted in the State of Texas. While the federal government agreed with the Tribes' position, the State of Texas did not.
Justice Neil M. Gorsuch said: "The State concedes that its laws do not forbid, prevent, effectively stop, or make bingo impossible. Instead, the State admits that it allows the game subject to fixed rules about the time, place, and manner in which it may be conducted. From this alone, it would seem to follow that Texas's laws fall on the regulatory rather than prohibitory side of the line and thus may not be applied on tribal lands."
Justices Amy Coney Barrett, Stephen G. Breyer, Elena Kagan and Sonia Sotomayor joined Justice Gorsuch's opinion.
Chief Justice John G. Roberts Jr. argued however: "The Court's approach also winds up treating gambling violations more leniently than other violations of Texas law. This makes little sense, as the whole point of the provision at issue was to further restrict gaming on the Tribe's lands."
Brant C. Martin, of Wick Phillips Gould & Martin, the tribe's attorney, said: "The tribe is obviously really pleased with the vindication offered by the opinion handed down by the Supreme Court of the United States this morning. The fact that the court agreed with our interpretation of the Restoration Act. We look forward to continuing the litigation in the lower courts under the guidance provided by the Supreme Court."
Congresswoman Veronica Escobar added: "Today's historic opinion marks a long-overdue victory for the Ysleta del Sur Pueblo Tribe. I congratulate all those who worked on behalf of the Tiguas to help reverse targeted discrimination they've had to endure, grant this community its right to sovereignty and to usher in the economic independence that will come with this ruling.
"While the Tiguas rightfully celebrate this win today, I remain committed to ensuring their legal right is codified forever into law. I ask my colleagues in the Senate to bring my bill, H.R. 2208, the Ysleta del Sur Pueblo and Alabama-Coushatta Tribes of Texas Equal and Fair Opportunity Act, to the Senate floor for a vote and send it to President Biden's desk."
David Lopez, CEO of AGS, said: "After an extremely long process in the judicial system, I would like to congratulate our Native American business partners and friends on their well-deserved win. This ruling makes it possible for these sovereign Tribes to gain economic freedom and confirms their rights as federally recognized Tribes. AGS stands by our Tribal operator partners as they look to exercise their rights and wish them success in current and future ventures as sovereign Tribes in the State of Texas. We are proud to support all our Native American partners throughout the country, and, in particular, these Tribes that have fought so hard and so long in pursuit of their economic freedom."