By
Phil
- 17 April 2014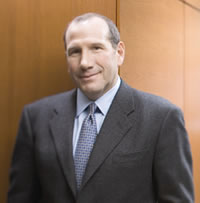 TransAct Technologies has entered into an agreement with an international multi-site casino operator to install the company's Epicentral promotion and bonusing system on all 900 slot machines at one of the operator's properties.
The agreement also includes an option for the customer to add Epicentral to approximately 2,500 additional units that encompass the balance of the slot machines at all of its properties. TransAct is working with the customer's technical and marketing teams and expects the initial 900-unit Epicentral installation to go live in the second half of 2014. In addition, the customer has purchased approximately 1,500 of TransAct's Epic 950 dual-port printers as it continues to replace existing slot machine printers supplied by another manufacturer across its properties.
"Customers around the world have discovered the power of our easy-to-use Epicentral promotion and bonusing software system, which continues to prove its ability to drive increased revenue performance by stimulating visitation, greater numbers of player loyalty program enrolments, increased time on device and customer play," said Bart Shuldman, Chairman and Chief Executive Officer of TransAct Technologies. "Epicentral is the industry's most flexible solution, allowing operators to simultaneously run multiple promotional programs across their entire casino floor, regardless of their existing slot management system and slot floor composition. Furthermore, its ability to offer multiple currencies within a single promotion makes it a perfect fit for international implementations such as this.
"Our new relationship with this multi-site operator also includes a significant slot machine printer replacement order as our Epic 950 dual-port printers replaced a competitor's printer. This is another strong indication of our ability to gain new market share through the sales process of our Epicentral promotional and bonusing system. We are excited to work closely with this new customer as we bring the power of Epicentral to their first property later this year and further expand our global footprint of Epicentral and Epic 950-enabled casino floors."
Epicentral is currently delivering customized promotions and coupons directly to casino patrons in 11 casinos worldwide, representing a total installed base of over 10,500 electronic gaming machines. Connected directly to TransAct's ServerPort device installed inside each slot machine as well as the Company's award-winning Epic 950 ticket-in/ticket-out ("TITO") printer, Epicentral is the industry's only enterprise-level promotion and bonusing software system. Capable of working with all existing slot systems, slot machines and electronic table games, regardless of manufacturer, Epicentral allows casinos to easily design and run floor-wide promotions with the touch of a button, eliminating the need for a visit to the gaming machine by a floor attendant for printer and/or device configuration.
Customers that have deployed Epicentral are reporting a number of performance enhancements across their businesses, including: a 100 per cent increase in lower-tier player average daily theoretical ("ADT") on
the day a random award is presented to players; an 87 per cent redemption rate of coupons targeted at carded players; a 73 per cent boost in coin-in for a single one-hour promotion; a 40 per cent redemption rate of coupons that encourage bounce back mid-week repeat visits; a 30 per cent bump in new player loyalty club enrollment in less than 90 days; and, a 25 per cent increase in players qualifying for top-tier status.
Installed on over 500,000 slot machines worldwide, the award-winning Epic 950's proven reliability makes it the TITO casino printing solution of choice. The Epic 950 is easily integrated into all game types, both old and new, and thanks to its TicketBurst technology eliminates player/ticket interference. It is also fully compatible with both Epicentral and ServerPort, providing for the real-time delivery of eye-catching personalised promotions and bonus offers directly to players at the gaming machine while they are playing.