By
Phil
- 10 October 2022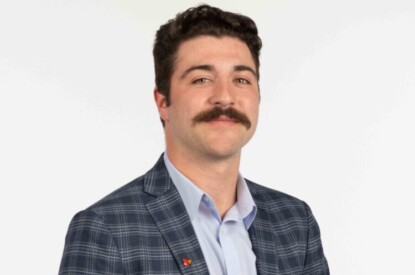 SIS (Sports Information Services) has announced the appointment of Jake Nowry to the company's SIS Content Services Inc. US subsidiary as Sales & Business Development Manager.
Nowry will be responsible for driving business growth in the expanding US betting market, where SIS Content Services continues to capitalize on the significant opportunities available to online and retail sportsbook operators with its esports, horse, and greyhound products.
Based in Louisville, Kentucky, Nowry has industry experience working at pari-mutuel betting solutions provider Sportech Racing, LLC, and more recently held a role at B2B platform provider GAN (Game Account Network).
His appointment follows on from recent hires Brenda Strickland and Sean Beirne, who joined SIS Content Services as Regulatory and Business Affairs Manager and US Commercial Manager respectively.
The latest addition to the team reflects the increasing value of SIS' products with sportsbooks across the US and is designed to help to forge new partnerships with operators nationwide.
Richard Ames, CEO, SIS and President of SIS Content Services, said: "With the roll-out of sports betting in the US, in addition to advancements in regulations surrounding esports, we see the market as presenting major growth opportunities for SIS.
"The appointment of Jake will serve to accelerate the progress we are already making through our US subsidiary, as we further establish our market presence in multiple states. His industry knowledge and contacts will be highly beneficial."
Michele Fischer, Vice President of SIS Content Services, said: "Jake's appointment is further evidence of our strong belief that esports betting will become widely adopted, presenting huge opportunities for sportsbook operators.
"He brings experience in both horse racing and sports betting, which will be an asset to our growing US team and the overall SIS operation."