By
Phil
- 22 December 2021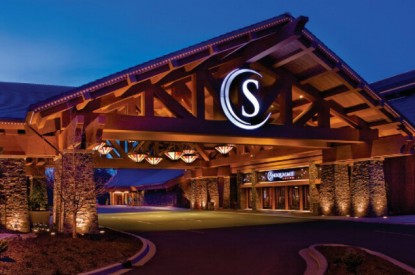 US Integrity announced an extensive partnership with the Snoqualmie Casino, which on September 9 2021 opened its sportsbook operation. Located 30 minutes east of downtown Seattle, Snoqualmie Casino became the first legal sports wagering operation in the state of Washington, the 21st state to legalize sports betting.
In addition to its sportsbook, Snoqualmie Casino's gaming floor includes over 1700 slot machines and 55 table games. Snoqualmie Casino, the closest casino to Lumen Field, Climate Pledge Arena and T-Mobile Park, offers eager sports bettors the opportunity to legally place wagers prior to either heading to the stadiums or staying and watching the games at the casino. Currently, Snoqualmie Casino is accepting bets at the sportsbook ticket windows, at any of the sportsbook kiosks located throughout the gaming floor, and through its mobile app. The mobile app is available to guests within a specific geo-fence surrounding the casino property.
"We are excited to work with U.S. Integrity as we bring legal sports betting to the Seattle area," said Stanford Le, Snoqualmie Casino CEO and President. "USI plays a pivotal role in protecting the events by proactively detecting suspicious wagering activity."
USI provides integrity monitoring services via its unique dashboard to Snoqualmie Casino. USI deploys algorithms and proprietary analysis across dozens of data sets to proactively highlight irregular wagering trends.
"U.S. Integrity is proud to partner with Snoqualmie Casino and assist in their expansion of regulated sports wagering in Washington," says Matthew Holt, USI's CEO & co-founder. He continued, "USI's mission is to help grow the regulated sports wagering market by providing conflict-free regulatory & compliance solutions to our clients. "We are looking forward to working with the exceptional team at Snoqualmie as they share our vision and mission."
Snoqualmie Casino's Sportsbook is open seven days a week. Casino patrons can place wagers at the window Monday-Thursday 9AM-10PM, Friday 8AM-11PM, Saturday 7AM-11PM, and Sunday 7AM-10PM. Guests are also able to bet at one of the six sportsbook kiosks located throughout the main casino floor 24/7 and through the mobile app.