By
Phil
- 21 November 2022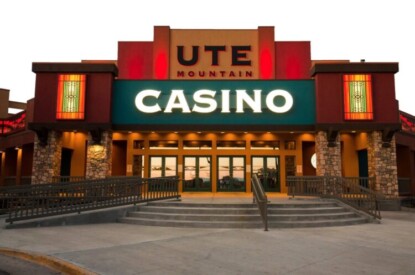 Ute Mountain Casino Hotel has finally got rid of masks and returned to full capacity operations. Prior COVID coded restrictions have been terminated resulting in Ute Mountain Casino Hotel providing a 24/7 operation for the first time in over two years. Occupancy restrictions have also been dropped for indoor gatherings.
"We could not be more excited to resume our signature service and welcome everyone back to the experience they have known to love for the past 30 years," said Rick Scheer, General Manager of Ute Mountain Casino Hotel. "Upon entry, our guests will have the option to wear a mask or not, whatever makes them feel comfortable. Plexi dividers have been removed but cleaning standards will remain a priority for guest comfort and safety."
As prices continue to rise, Ute Mountain will be offering a special on their signature seafood buffet at the traditional price with crab included. Along with these amenities, the nearby Sleeping Ute RV Park has announced year-round operation with a reduced winter rate for guests to enjoy as the season changes into cooler temperatures and scenic views.
For the past three decades, Ute Mountain Casino Hotel has boasted a full casino with the latest games, luxurious amenities, and hospitality services for guests and continues to welcome visitors with a smile through the holiday season and into the New Year.