By
Phil
- 11 January 2023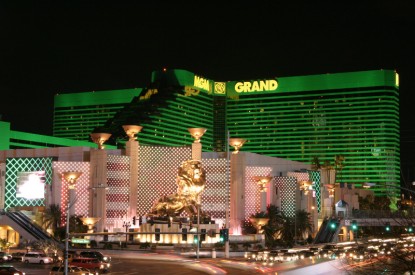 VICI Properties has closed on the previously announced acquisition of the remaining 49.9 per cent interest in the joint venture that owns MGM Grand Las Vegas and Mandalay Bay Resort from Blackstone Real Estate Income Trust for cash consideration of approximately $1.27bn and VICI's assumption of BREIT's pro-rata share of existing property-level debt.
The cash consideration was funded through a combination of cash on hand and proceeds from the settlement of forward equity sale agreements. The property-level debt has a principal balance of $3bn, matures in 2032, and bears interest at a fixed rate of 3.558 per cent per annum through March 2030.
The properties, situated at the south end of the Las Vegas Strip in Las Vegas, Nevada, are subject to an existing triple-net lease agreement between the joint venture and MGM Resorts International. The lease remains unchanged and will generate annual rent of approximately $310m upon the commencement of the next rental escalation on March 1, 2023.
The MGM Grand Las Vegas / Mandalay Bay triple-net lease has a remaining initial lease term of approximately 27 years (expiring in 2050), with two ten-year tenant renewal options. Rent under the lease agreement escalates annually at two per cent through 2035 (year 15 of the initial lease term) and thereafter at the greater of two per cent or CPI (subject to a three per cent ceiling).